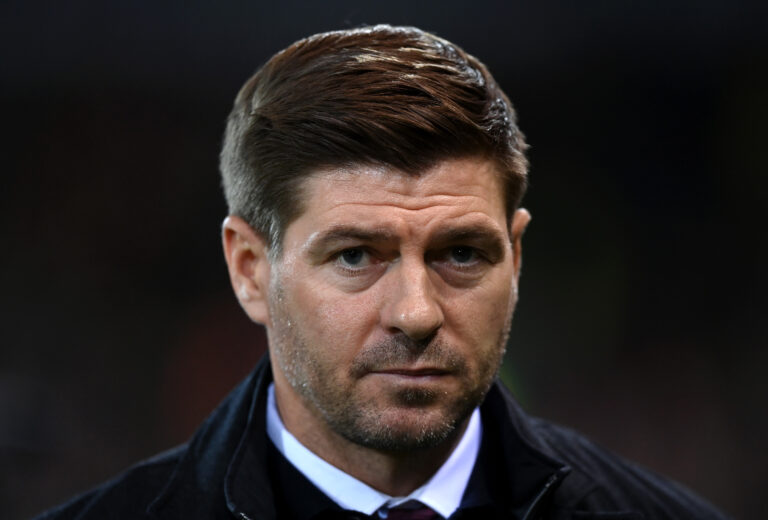 Ok it's time to take the Steven Gerrard story definitively on now – Steven Gerrard is NOT coming back to Rangers, because there's not a soul in Govan or associated with the club who wants him back.
The man left by the back door and betrayed pretty much everyone connected with Rangers FC by stating only a week earlier that he wouldn't – Steven Gerrard, on that-now infamous interview with Emma Dodds, not only mocked her for asking, but the whole world for wondering.
And then did exactly what he mocked her for.
It's simply not happening.
Steven Gerrard's Rangers era was dying at the start of last season. The team wasn't performing, we were out of the Champions League, and the Europa League performances (and results) were pretty bad. He'd completely run out of steam and while we WERE ahead in the league by four points, Celtic had a new manager who was, at that point, absolutely clueless and had been dunted out of Europe a world record three times.
Gerrard was out of inspiration and out of ideas, and his time was coming. When Aston Villa fired Dean Smith, that was it – they wanted Gerrard, he was gone, despite his claims to the contrary, and that was that.
He swore the only club he'd leave Rangers for was Liverpool – he lied. He said he wasn't leaving. He lied.
And in the end he was propped up as a manager by Michael Beale who was, as we now know, Rangers' real boss during the whole Gerrard spell.
Gerrard is unemployed now, and the only jobs he'll get will be for his name, not his ability. Clubs looking to bring in money (something we're doing fine with now thanks) will use his brand to sell shirts, attention and rights, because it's all he's good for.
He was a shambles at Villa, doing ALRIGHT till Beale left, then it was a quick plummet.
So why would we want a failed manager back at Ibrox? 55? If winning a league after spending £35M and taking 3 years to do it is your reason, it's just too thin.
If you hadn't guessed, Ibrox Noise is dead against it and indeed it wouldn't happen anyway.
Gerrard is the past, Gio is the present and maybe the future.
Let's keep it that way.