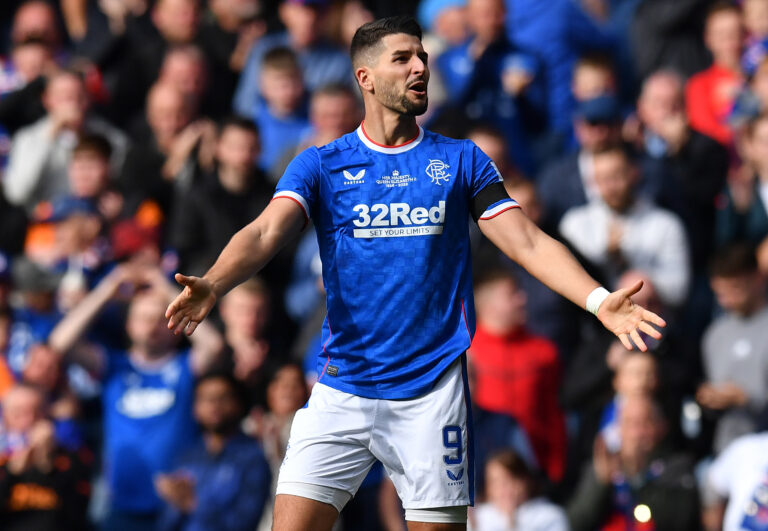 If one club in the world hates Antonio Colak, it's PAOK.
His record at the Greek side reads:
39 appearances, 4 goals and 2 assists – absolutely pathetic by any stretch of the imagination, but it reminds us of a certain Umar Sadiq who struggled terribly at Ibrox, even if some of us could see his real talent, before thriving at every club he was at thereafter.
But Colak?
PAOK must be looking at his scintillating form and wondering where that player was at their patch.
Mind you, his true form as a prospective Rangers player was clear to see for anyone willing to look.
For Swedish giants Malmo 19 goals in 40 and 3 assists, and for some reason they didn't bother to sign him permanently, letting him return to Greece at the end.
For Croatian side Rijeka, 51 in 90 and 15 assists.
Both of these spells were in good leagues, not great leagues, true, but good, and we could see the clear talent.
But for Rangers, it's the perfect storm – 13 goals in 16 matches is an absolutely staggering return, and with every chance of being one of Rangers' greatest-ever scorers if he keeps this form up.
It just makes Gio's call to drop Colak for two Champions League matches in a row utterly farcical, that this free-scoring hitman was rejected in favour of out-of-form and out-of-fitness Alfredo Morelos. A decision that quite simply made no sense.
Was it as Derek said? Fear? Maybe.
What is for sure is Colak is in the form of his life, and there is absolutely no excuse for him not to play every match going forward.
If Goldson can play every single match without ever being subbed, surely our best player can too?