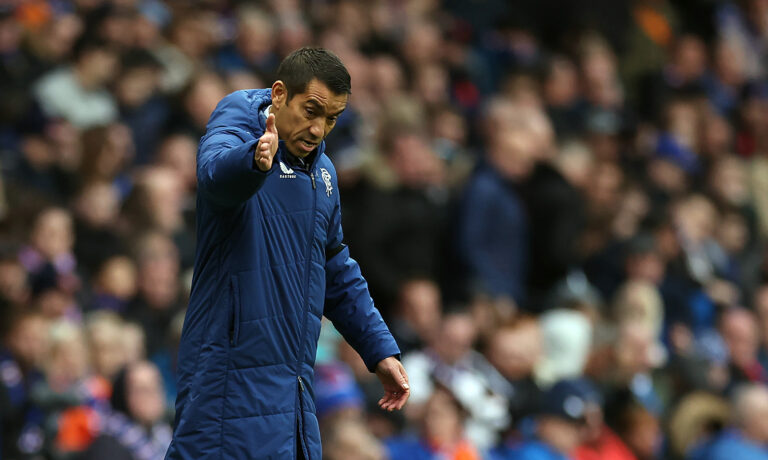 Giovanni van Bronckhorst has indirectly quit after confirming the end is coming following another dismal Rangers performance.
Speaking after today's atrocity v Livingston, Rangers' boss conceded for the first time that if he cannot turn this around, he will be out of a job, in words which strongly echo, ironically, that of predecessor Steven Gerrard before the Liverpool icon was sacked by Aston Villa this week.
It has become clear, whether we like and respect the man or not, that Gio is looking unlikely to be the figure to turn Rangers' fortunes around, albeit he has not exactly been supported by the board or Ross Wilson, and the players have been absolutely ghastly for the majority this season.
Aside Antonio Colak, and at a push Scott Arfield, there have been absolutely no performers in the shirt this season, making the manager's job even harder than it would have been, meaning that on top of the boss being unable to get any more from the squad, the players are as responsible as anyone else for the malaise.
The rot that began this season at Easter Road has simply grown, and while there's been individually good displays (two in fact, St Mirren and PSV) aside the exceptions it's clear the squad isn't going to deliver on many if any fronts this term, and the manager has no ability to change it.
Sadly, it's echoing what happened in Holland, when his superb period of winning trophies at Feyenoord came to a shuddering halt and his system became 'found out' before he moved on.
Fundamentally? His football, as Steven Gerrard's became, like Warburton's as well… is boring. Ghastly, horribly boring, and deeply ineffective, with its slow and ponderous overpassing and lack of aggression.
Gio himself is admitting now he's not the man to fix it, but he is still going to try.
In short, he is unlikely to quit, and more likely to be fired. But then, that will cost a hefty payoff given his contract is long. And we'd imagine our extremely 'generous' board will be enthusiastic to pay that out…
We still like him, he's a good Rangers man, but this season his tenure isn't working out, be it caused by the board or not.
Like it or not, Gio's time is coming to an end.