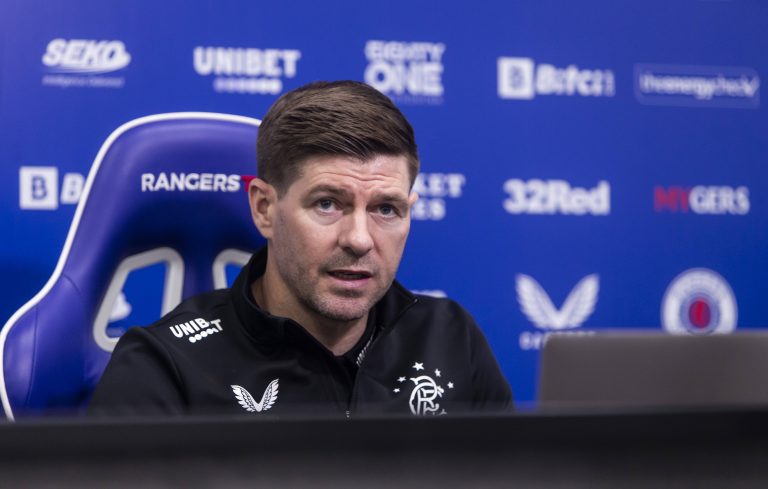 With the first round of the Champions League now over and Rangers due to play 4 games in 8 days with the mighty Blackpool and Brighton sandwiched between Arsenal and Real Madrid, this is the time to finally look at how Rangers are set up for our most important year in more than a decade.
When this series of games was announced I could not help but notice that this is set up to match the rough and tumble of a week in the Champions League, where we could easily be playing two of the top teams in the world in the space of one week, with a couple of Scottish premier league matches dispersed in between.
And in the build-up to this very important week, where we will finally see how we will do against two top European teams, we struggled to a win against the mighty Partick Thistle, and we earned a hard-earned loss against Tranmere.
The first lesson we learnt in our loss against Tranmere is actually no big surprise.
It showed our best fringe players that the easy games only look easy when every single player knows where to be, at every single moment in a game, and in our team there is no-one is better at doing this than Ryan Jack.
And this brings us to our second lesson.
What has gone unnoticed by most is we have played our first two pre-season games with an entire team-full of first picks either recovering from injuries, or away playing internationals.
And this is where we see the reason for our long-standing problem with dropping our best fringe players into the mix.
It takes more than just one or two games to get to know where to be, and who should provide cover when someone moves out of position, and that is why I think we should not be too critical of our team's performances over the last few weeks.
Friendlies are played for a reason, and that is to give all the players a chance to finally put into practice what they have been learning.
Some take it to like ducks to water. Nathan Patterson is the prime example. But most will struggle, and this takes us to our third and perhaps most important lesson.
The reason why Rangers loans just do not work for our best players is the systems played by other teams are usually nothing like the system that Rangers employs.
Our loan players often come back from a year playing in a defensive team, where every single player has a well-defined very rigid role to play, and they just cannot transition fast enough to the Rangers fluid, quick transition model, no matter how talented they are.
It's been said many times that Rangers is not a team for those who want to learn their trade.
But I disagree. These are very talented players who do know how to play. They are all very good players
No, the real problem is Rangers is a team that cannot give players more than three matches to get up to speed with the tactics.
Every single game, in the SPFL and the Champions league, is a must win, and there are only a handful of matches each year where we will be four or more goals ahead in the last 30 minutes, and we then have the luxury to bring on fringe players, to try to get them up to speed.
So, how can the fringe players get noticed in the few games we play each year, before the next season starts in earnest.
For the forwards and attacking midfielders my advice would be TO GET INTO THE PENALTY BOX MORE OFTEN AND DUMP THE ZIMMER FRAMES AND ACTUALLY MOVE!
I get the feeling that the fringe players are concentrating so much on following tactics, they forget that they also have a key role to play in getting goals.
Yeh, they might not be as good as Defoe, but when it's 5 defenders against one striker, even Defoe finds it very difficult to get space to score.
Add a few more moving bodies into the penalty box, and not only do our primary strikers paradoxically get more space, the chances that another Rangers player will be at the end of a cross, or mis-kick will also automatically increase. And there is nothing better for the morale of a fringe player than scoring a goal or two.
For midfielders…they have to be far better in giving support to other players.
Too often I see the gaps between players increasing too quickly, and it becomes just too easy for the other team to intercept.
Here the solution is simple. To mix things up, it is sometimes better to slow down, to create optimum passing paths, and then to speed up when openings appear in the opponent's defensive line.
At the back….ohh how we miss Katic, and his desire to get his head on the ball no matter what's in the way.
What I loved about Katic was after the first 10 minutes, the strikers just knew it was suicidal to go for a high ball, because they would have to take a Glasgow Kiss from Katic's lovely head.
When Gerrard was talking about a lack of courage…that is what he was talking about.
So, to summarize the next week or so is going to be very interesting, and with the big boys finally coming to town, it is time to have some fun (god, after so many years of pain we deserve it) and to finally see where we truly stand in the Champions League.
Game on.