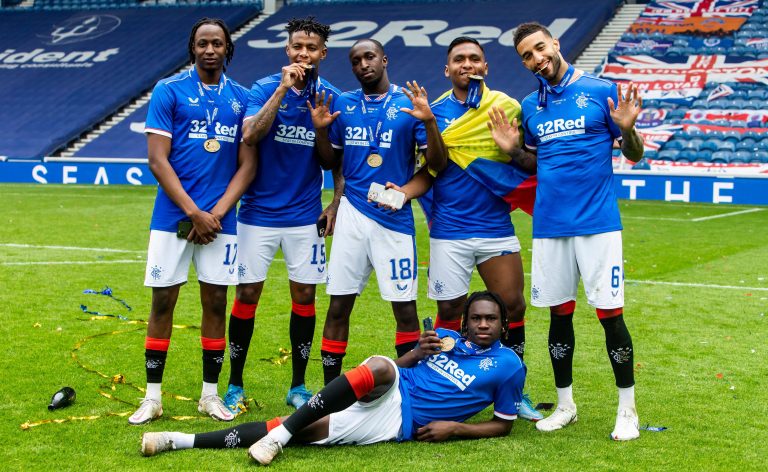 We didn't see anything about this anywhere, but the title photo of this article is quite a statement – 6 of Rangers' black players together, in a photo moment for the battle against racism is a significant attack on those who caused the social media boycott in recent weeks.
Indeed, this picture, extremely underrated, shows that racism doesn't win, and that these guys, regardless of the colour of their skin, have made a stunning success of their season despite the rotten eggs in society trying to bring them down.
The notable absentees here of course are Kemar Roofe and James Tavernier, and we do wonder why they weren't part of this snap, but que sera.
Nevertheless, we liked this pic, because it shows it doesn't matter what the colour of your skin is, you are just as valid as anyone else.
Kick it out indeed.