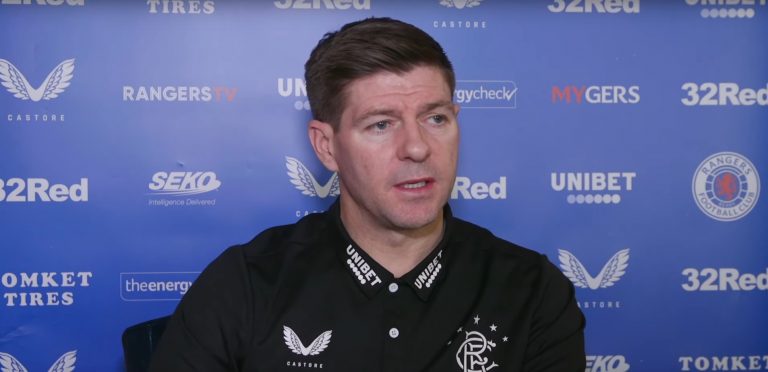 As we alluded to earlier, one man who stands head and shoulders above the majority of the side, literally, is Joe Aribo, but while we rate his talent hugely and his potential contribution, the big Nigerian's lethargic performance at Ibrox v Killie gave a glimpse of a player whose attitude is questionable at best.
Watching off-ball movement from the likes of Davis, Hagi and Itten, and they were aching to make space, running into space, dragging defenders around and generally looking one step ahead always.
Enter Aribo, who jogged a bit in the direction of the ball occasionally, barely showing at all, and only received it when he was in space by chance, and not by design.
The reluctance of his team mates to give him the ball given his meek workrate was noticeable, with Steven Davis especially always looking elsewhere as he bossed the show.
The former Charlton man did pick up a bit in the second half, but that rather feeble and gutless first half really isn't what we need at this stage of the season from any of our players, especially not ones who need to create space to playmake.
On the contrary, Ianis Hagi was lively, always working, always running, finding space, angles, and making dribbles where he could. His graft was clear.
But Aribo?
Not good enough.
He's not giving enough to Rangers, and we wouldn't be shocked if Steven Gerrard is considering dropping him.
The lad has talent, regulars will know we rate his potential so highly – but we need players who will work hard and always show fight and desire. These were traits missing for too much of Aribo's display.
And maybe he needs a rest to think about his application levels.