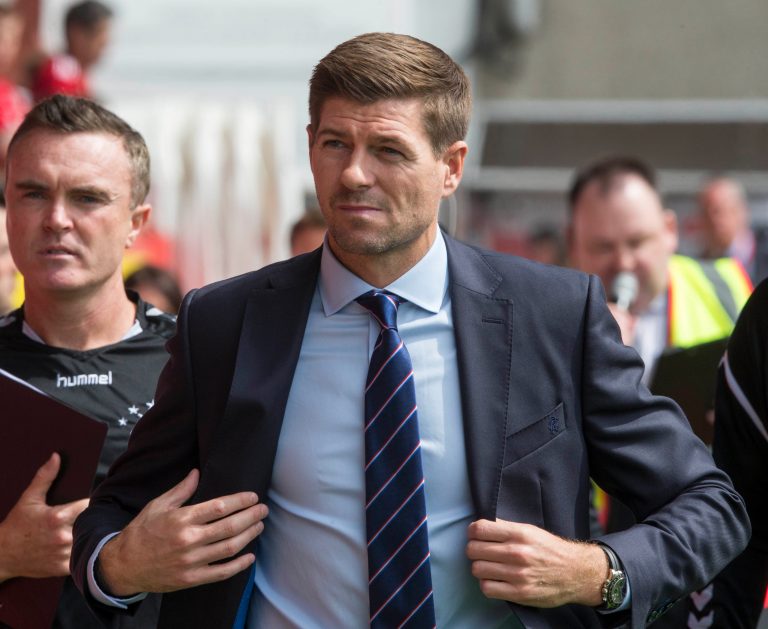 After rambling on about Benfica for the best part of five years, we finally turn our attention to tomorrow and yet another huge match for Rangers domestically.
With the visit of lowly Hamilton at Ibrox, Rangers can expect a stodgy 11-men behind the ball afternoon as the strugglers fight for their SPL lives, aware the board could just void the league any moment and doom them to oblivion whenever they like.
Ok, slight exaggeration but Doncaster and co. would love that.
But we digress.
Rangers will be up against a wall tomorrow, a turgid ugly wall of red and white, and as Niko Katic said a couple of months ago, it doesn't matter how good you are, or hard you try, when teams sit in like that you can often play all day and not score.
So hopefully there will be a way through.
What do Rangers need? Two things:
Intelligent players, who can thread through the eyes of needles. So one of Joe Aribo or more likely the lockpick that is Ianis Hagi will start this one.
And secondly quick running, moving the ball fast enough to stop Hamilton reacting because there's going to be next-to-no space behind their defence for the Kents of this world to exploit.
This team will pretty much sit in the 18-yard box, and unless they lose concentration Steven Davis and Connor Goldson are going to find their behind the lines' lobs will be useless.
But no matter what, Rangers have yet another must-win, and our rivals travel to not the easiest place on earth in Fir Park knowing a slip up even at this stage could be deadly.
We will see how this one pans out by 5pm on Sunday.