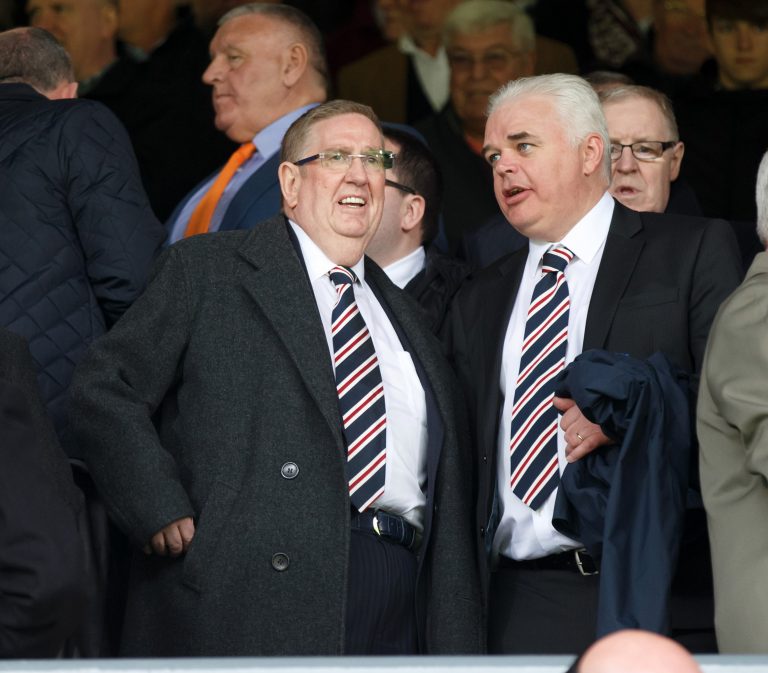 Ed – Ibrox Noise's resident accountant Greg Roots takes a keen eye on the club's annual report.
The Rangers annual report was today released which means that fans will get an insight to how the club has performed off the pitch in the past financial year (1/7/19 – 30/6/20).
It was business as usual in terms of 3rd party consultants, with our bankers, solicitors and auditors all remaining the same (although Campbell Dallas have now been rebranded as Azets). This might not seem exciting, but it shows a degree of stability in an area where we would previously chop and change these positions under the Whyte and Green regimes.
The report once again highlights the fact that additional finance will need to be raised if the club is to continue as a going concern. At first reading, this sounds like a precarious position to be in, however, our previous chairman continually stated that this was the case and would be necessary if we want to get back to winning trophies.
Rival fans will revel in this sort of statement; however, our board have demonstrated a strong willingness in the past to put their hands in their pocket to drive the club forward.
On the actual financial statements themselves, revenue grew by an impressive 11% despite matchday takings hitting almost £0 as the COVID pandemic took its toll on the globe from March onwards. This was not enough to offset the increase in operating expenses though, which rose by 17%.
Again, these sorts of increases are in line with expectations as the club continues to try and build its way back up to Scottish champions. These changes meant that the overall loss for the year increased from £11.2m to £18.1m, with the actual operating loss being £15.8m.
Our footballing operations lost us £15.8m in the last year, an increase from £11.6m in the previous year. They are some scary numbers, but as we continue to do well in Europe these figures should reduce. We now also have a far more impressive roster of players to sell for multiple millions if need be, to break even.
As a Group, the balance sheet once again shows a net current liability position. In other words, our short-term debt is greater than all the assets we own which can readily be converted to cash (debtors, financial assets, and cash itself). Once again, alarm bells may ring, but one third of our current liabilities is season ticket money, i.e. cash that we have collected and owe a service for.
It is not to say that we owe anyone that cash. Our cash balance has also increased by an impressive 1000% which suggests the club have been trying to cut costs and act shrewdly during this pandemic as the uncertainty across all sectors perseveres. The actual cash increase is due to increased loan funding from the board, which sounds counterintuitive (borrowing to increase cash); but we know historically that these loans are usually written off and converted into shares, so that is not much of a concern just now.
To sum up, we are far from a time where we will be turning a profit as a club, with the continual reliance on director funding to stay afloat. However, the foundations (strong squad, regular European football and cost cutting measures) are being laid to be able to reach those heights once again.
As long as the club continues to progress on the pitch, and our board demonstrate the same levels of commitment to date, we will be fine.