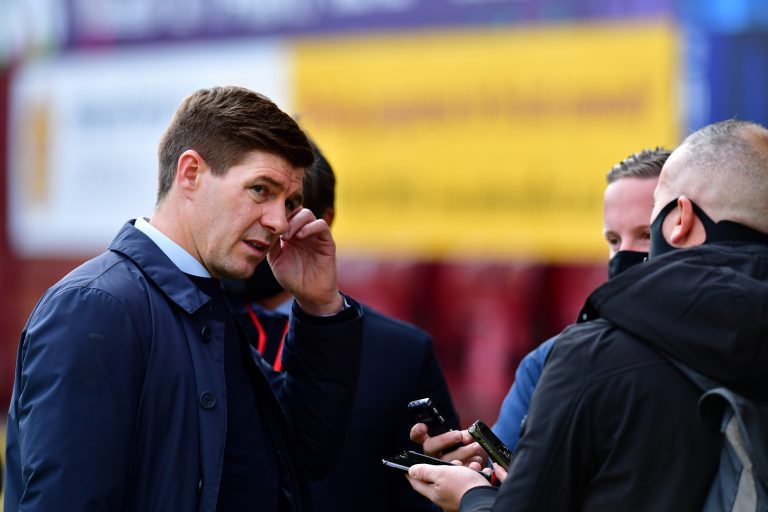 After opening up a well-deserved early gap in the Premiership our next visitors to Ibrox are Benfica, who we really should have beaten three weeks ago.
For us, this match is more than just the chance to qualify early for the next round of the Europa League, it is also a good chance to see if we can get all three points from a genuine Champions League team.
We said it before, but last year, against Bayer Leverkusen, we just did not turn up.
We let them play their own game for 60 minutes, and that put our defence under needless pressure, and the same can be said about our game three weeks ago, when we sat back at the beginning of the game against a very capable Benfica.
Being blunt, we are moving up to a new league, and we are slowly finding our feet amongst the big boys. We have shown we can do it. Two years ago we had Villareal running scared, last year Porto had to frantically adopt a back five against us in the return match, and we also put Braga to the sword.
Not surprisingly, the Rapid (get it?) progress Rangers have made in the last few years has been noticed by those who run the Europa League, and for those who might have missed it, our last game against Benfica was given match of the week status. Our manager even appeared as one of the stars of the Europa League. Neat!
Three weeks ago, we had Benfica struggling, and it has to be said their defenders now fear Rangers, and that gives their manager a problem.
Do they shore up the back line, and not play the Portuguese-style suicidal high defensive line, or do they play their usual attack-minded game, with a team that needs to be changed dramatically due to injury and cv?
So far, Benfica need to contend with losing their new forward Darwin Nunez, Adel Taarabt (who plays attacking midfield), Nuno Tavares (Left-Back), André Almeida (Right-Back), Jean-Clair Todibo (Center-Back), Jardel (Center-Back), Julian Weigl (Defensive Midfield), and Pedrinho who operates as their Right Midfielder). This is over £70 million worth of talent.
But, before you start feeling 'sorry' for them, there's a catch; the remainder of their team cost about £250 million.
So, I really don't see them changing. This is Benfica, and being Benfica they will play the exact same style no matter who they play.
In other words, they will adopt their usual tactics which are if Rangers score three goals, Benfica will try to score four.
Overall, I'm really looking forward to this match. It's clearly a tough match against very good opponents, but our team is becoming far more confident at this level, and being honest they are starting to be feared in Europe.
If we can beat Benfica tomorrow, we are more than ready for the trials of the Champions League.
Game on!