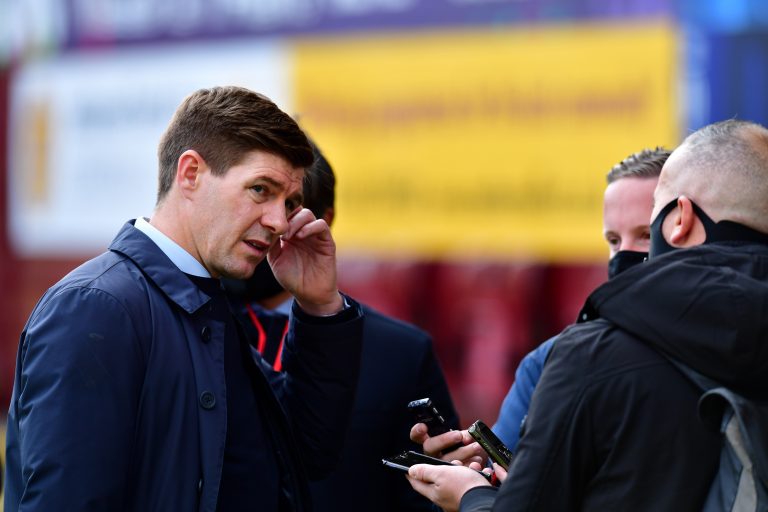 The Scotsman recently ran a very interesting and fair article on the Old Firm, and exactly how both fullbacks' roles changed to deal with Celtic and offer a different approach.
The journo, a gentleman by the name of Jason Jones, said in particular:
He went onto point out how Allan McGregor fed Barisic a lot on the left, and Tavernier on the right, and despite being highly advanced, Barisic did not attack a lot – indeed, he only managed a couple of crosses all game, and ditto Tavernier.
No, the purpose of this was to contain Celtic's fullbacks, stop them attacking much, especially Frimpong, and we have to say while Tavernier wasn't as good (Diego Laxalt was the most effective crosser in the match) the Barisic side did work.
Our point?
As Jones said, and as was further evidenced last night, Gerrard's tactical acumen is rising rapidly.
He is starting not only to have his players run through walls for him, and understand his instructions, but he's starting to understand the game intuitively more than he ever has.
Understand his opponents and what they are likely to do. Where their strengths and weaknesses lie – and he's starting to exploit the weaknesses and stub out the strengths.
For example, Selim Amallah was Liege's biggest threat in this competition. Last night he was marked out so well he didn't manage a single shot, on or off target.
Gerrard is really learning the intricacies of the sport in a way he didn't as player – he's learning fast exactly how to stop his opponent, and how to hurt them.
He's learned so much the past two years, and this season looks, finally, to be the real deal, with a Rangers who have the tools on the pitch now to realise Gerrard's vision and carry out his instructions.
If anyone had suggested Rangers would stroll both Celtic and Liege by 0-2… in truth with what Stevie is showing lately, we might not even have laughed…