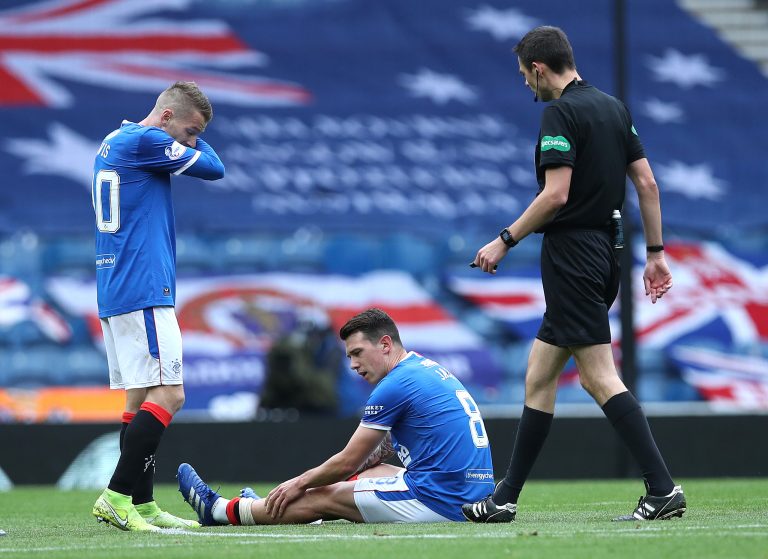 Mystery has pervaded over why Ryan Jack was included in tonight's Europa League squad list when the talismanic midfielder has been ruled out for up to two months.
Jack's old calf issues have sprung again, sadly, and the former Aberdeen captain went down without anyone near him v Utd, which is always alarming, and his manager has confirmed Rangers will be without him deep into October and possibly beyond, which is a bit of a hammer blow.
But then why was he not removed, as Brandon Barker was, from the Europa League squad list for tonight?
We're not 100% clear if he actually flew out, which would be even more puzzling, but he remains in the squad list to face the Imps, despite both Barker and Balogun being withdrawn.
So, that's an odd one.
But more crucially his prognosis isn't good – Rangers could be without him nearly up till November, and this is the very thing many (ourselves included) warned about – that as Jack gets older, his ongoing injury issues will become more regular, and he's going to have a lot of trouble remaining fit, or staying fit for longer periods of time.
Hopefully he can be quick in recovery this time, but we can assure you – he will not be facing the Imps tonight!