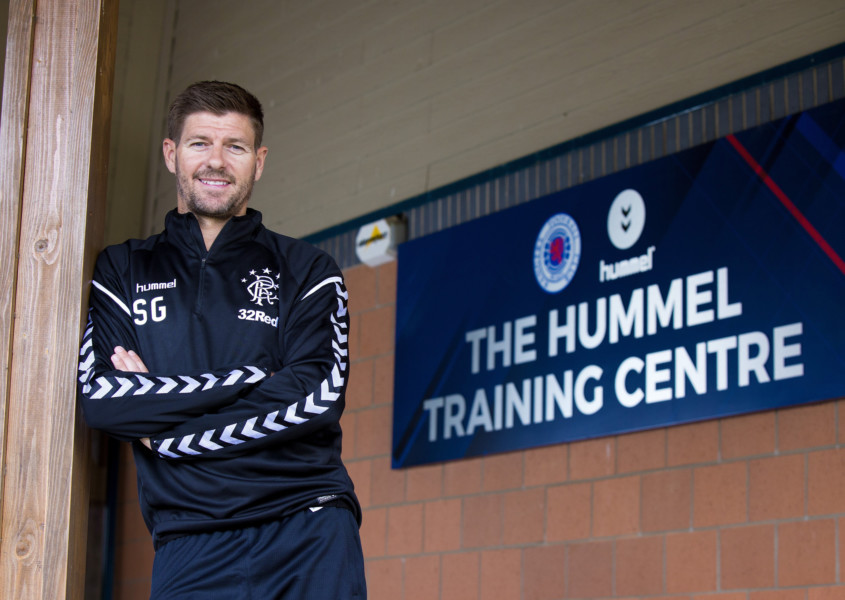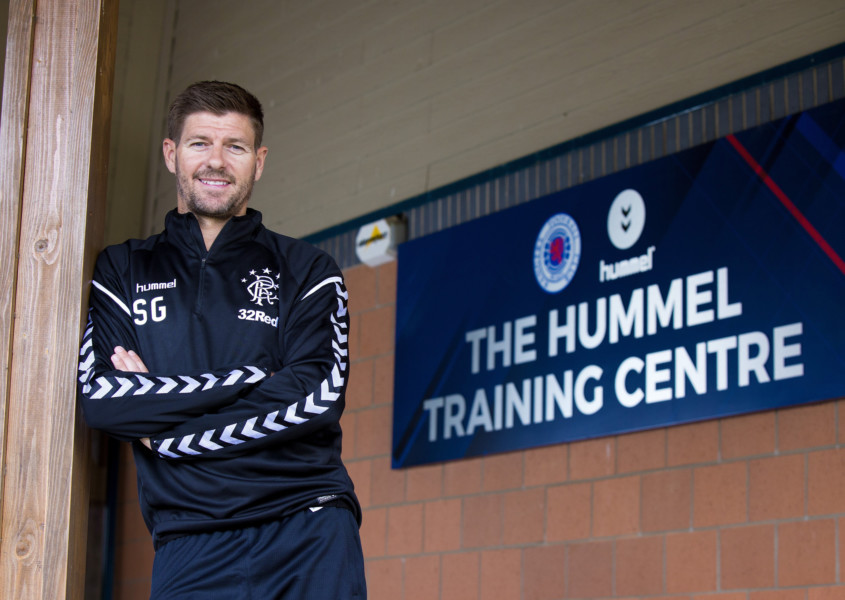 One of the huge successes last season was post-split and Rangers' superb new formation of 4-3-3 with a withdrawn Steven Davis in the holding role, Ryan Kent left and centre up front, and Scott Arfield in a new slot out on the right of the attacking trident.
It saw a superb run of wins, only ended at Rugby Park with a skeleton team in Rangers' colours.
But looking at the struggle at St Mirren, which only saw a win thanks to a worldie from Borna Barisic, and it's easy to see why Rangers' system this early season, despite 3 wins of 4, hasn't been half as convincing or as stable.
Let's look at a little of the evidence in the early exchanges in this match where the team shape is usually the most noticeable before the match settles down and the movement off the ball becomes more fluid.
Looking at 50 seconds, Joe Aribo and Glen Kamara, despite Rangers being in possession, are clearly playing ahead of Ryan Jack, who is in line with Filip Helander – an adapted attacking midfielder playing defensively. He played most of this match here (most, we'll get to that later) despite Glen Kamara probably being more suited to that slot.

Now to 1: 11, and we're at the other end – Jordan Jones and Jermaine Defoe are partnering each other and barely 10 yards apart, while Scott Arfield is withdrawn deeper in a central midfield role, with James Tavernier covering on the right.

We go onto 2 minutes – we have Jones the most advanced, Defoe on his own in the centre, while Aribo, Arfield and Kamara now make up the midfield.

10 seconds later Defoe is up front, Arfield is supporting him from the right, Jones is static left central and Aribo is now in the 10 position, while Kamara stands doing little.
Now, what point are we trying to make?
It's clear – this Rangers team doesn't have a formation at all. It is completely, totally and utterly fluid or disorganised (depends how you look at it) – it has some basic principles around which it is based, and that seems to be how Gerrard is developing it at the moment. With basic ideas – such as Arfield generally operating advanced right, and Jones generally advanced left. But it far from sticks to that and the truth is almost every player, even the defenders, now have relatively free roles.
It looks, essentially, like each player has a zonal role – Arfield the right opposition flank, Tavernier, the right full flank, Jones the left opposition flank, that is their 'basic' position – but they have complete license to break rank and go where they like, as long as someone is covering their basic position.
That's nothing new, right?
The problem is the covering part isn't always being executed too well and the freedom roles mean the formation is essentially without any basic structure.
It's no more 4-3-3 than it is 4-4-2 or 4-2-3-1 – it is all of these and none of them.
Steven Gerrard seems to have defined rules for players rather than positions – while they have their zones to relatively stick to, it appears more defined by how effectively the understanding between players to cover others is.
If Jones goes through the middle, he needs Barisic to fill in on the left to cover him. If Kamara advances forward Jack has to fill in the empty space.
And it's this constant emptying of spaces thanks to the movement that is Rangers' biggest Achilles heel. Players are doing their thing, but others aren't always covering them when they switch zone. When Arfield, at 2:08 is central, he's actually feeding from a central midfield Tavernier header forward (of all places), and while Defoe should have scored, Tav's usual marauding up the right isn't being covered by Arfield or anyone else, which leaves a massive gap on the right that any layoff for an expected overlapping run isn't going to pay off.
Ibrox Noise's Derek discussed how Defoe had laid off a pass against Celtic and couldn't believe Tavernier wasn't on hand to run onto the path – and that lack of conviction between the zones is a bit of a problem.
It's something that takes work – the players completely understanding their roles, and when and how to fill in other players' little excursions away from their usual zones, because with a lack of solid formation and that constant fluctuating movement, filling in the gaps (especially on defence) becomes increasingly crucial.
It's not the worst approach from Gerrard, but it requires more players than just Ryan Jack to know how to fill empty spaces – he is the master of this system and it's why he gets the ball probably more than anyone – it's not just because he's 'in the right place at the right time', it's because he's always filling in the gaps others leave, and that makes him constantly available.
Tavernier too is actually pretty good at it, but not perfect – he and Jack are probably Rangers' best two at it, which is why they get so much of the ball.
But as for the formation – it's not a 4-3-3 or anything else – it's a fluctuating shape of players who are assigned zones and free reign to switch to others.
That said, we do wonder why Gerrard changed from the split system last term which worked so well.
Answers on a postcard for that one.