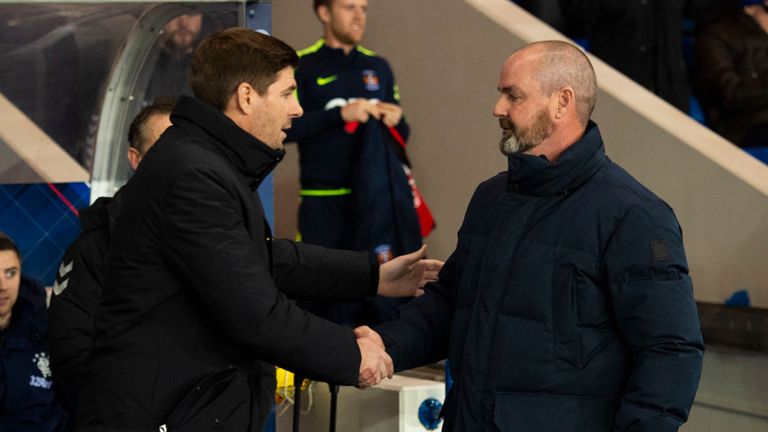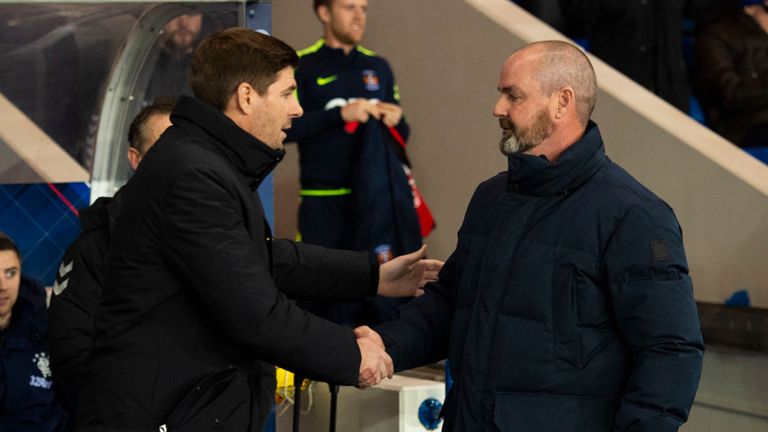 After their mudslinging over the past week through one press conference after another, Rangers manager Steven Gerrard and Killie boss Steve Clarke have dismissed the whole thing and effectively admitted it was a pile of hogwash in the first place.
The two managers came to metaphorical blows when Gerrard accused Clarke of trying to get his man suspended, while Clarke accused Gerrard of making their disagreement personal – but both men have admitted that the entire thing was just essentially gamesmanship in the run up to the cup clash at Rugby Park.
Gerrard said:
"There's nothing to straighten out really. I'll go in now and have a beer with him and we'll move on."
And Clarke admitted:
"I've just bumped into him going down the stairs. We will go and have a little chat, like I do with all the managers that come here. There's no problems. It's all part of the game, no worries at all with Steven. We'll have a good chat."
In other words, exactly the same kind of piffle boxers are guilty of in order to hype up a pay per view event, when all along it was just showmanship and the end of the fight sees the two hug and show respect, having thrown manure in each others' faces a week earlier.
Indeed, pre and post-match both managers shook hands and showed perfectly normal respect, as is standard in the game of football (take note, Sarri).
Both of them said their pieces, and now seem quite happy to move on from it all – if nothing else, it shows dignity on Gerrard's part to forget and behave with dignity – although he was clearly ready for a little spot of retribution after trying to get Alan Power suspended!
All is fair in love, war and football, it seems.