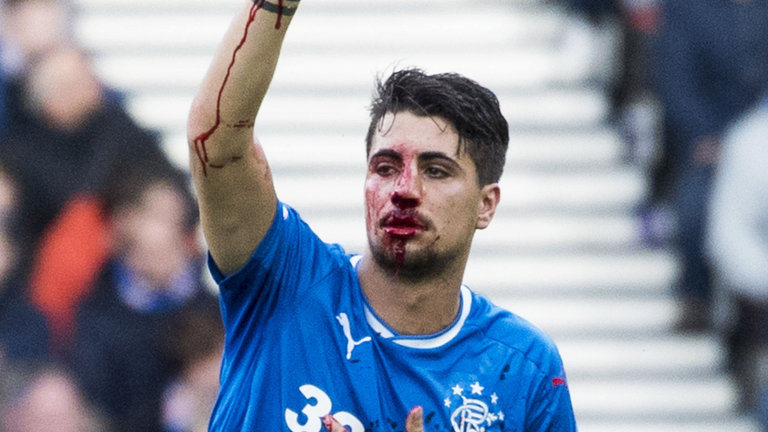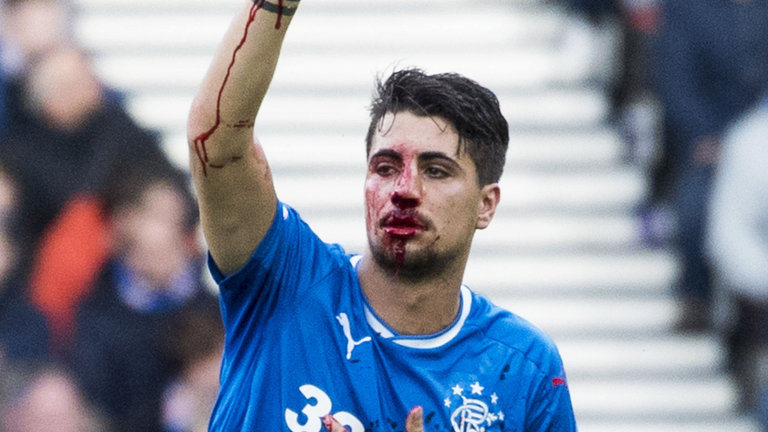 Continuing on from our earlier piece about Fabio Cardoso's spleen-vent to a Portuguese paper, we also have to take a little look at his claims about being 'disrespected' at Ibrox.
There is little doubt a lot of players suffered under the previous 'manager', and his treatment of many was appalling (playing devil's advocate, he was so far out his depth even armbands probably wouldn't have helped him) so Cardoso finding himself axed when Pedro was relieved of command wasn't bad treatment isolated to himself.
However, he hinted at feeling even more 'smeared' when he was axed from Steven Gerrard's plans too – despite the fact Gerrard showed he and fellow surplus player Eduardo Herrera full respect by informing them they would be experiencing a lot less playing time this season under him.
We suspect more than anything that Cardoso suffers a touch of sour grapes in truth. He wasn't a success at Ibrox, in fact he was shambolically poor at times, and only Pedro the Pringle wanted to select him – Murty axed him (albeit his man management was universally diabolical) and his successor Steven Gerrard made it clear to the ex-Setubal man that his services would be needed in only limited quantities for 18/19.
That to us shows respect – rather than ignoring the player instead, and leaving them to figure their own way forward.
For what it's worth we have no axe to grind with Cardoso – papers ask for interviews and players often want to put their side forward, before said hack then twists their words to become sexier and more aggressive.
Fabio may well have fallen prey to this common practise – but either way, even if he meant it all as it comes across, we still have no grudge. Good luck to him!