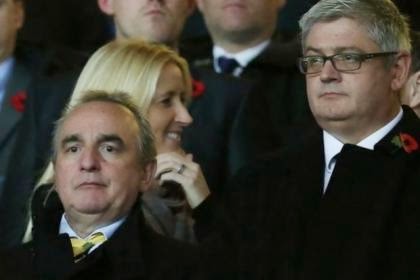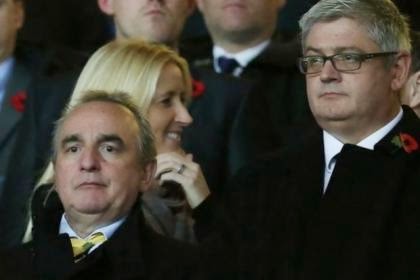 January's transfer window saw one
of the most bizarre deals of modern times,
broken first on this site
. In
essence, as we know, Rangers brought in 'The Newcastle Five' as loanees from
Tyneside, in a stunning deadline day swoop which bewildered almost all of us.
Haris Vuckic, Gael Bigirimana,
Kevin Mbabu, Shane Ferguson and Remi Streete all found themselves whisked up to
Murray Park to sign on the dotted line.
Only, that did not happen. Only
three of them actually came up, Vuckic, Streete and Bigirimana, and Mbabu
finally joined them some weeks later. Ferguson
still has not and now certainly never will.
But the astounding controversy of
this 'deal' centres on the deliberate lack of medical.
As I explored here
, this deal was a 'hospital loan', whereby the four players (outwith Vuckic) were sent
to Murray Park to use its facilities and get fit,
in order to return to St James' Park in June and be sold off at a profit.

None of these players would ever be elevated to Newcastle first-team material, and thus the
scam: Mike Ashley, Derek Llambias and Barry Leach systematically set about
ensuring the players would not receive medicals, and they would join by
default.
If the Murray Park
medical staff had even managed a minute with these men, there is absolutely no
way they would have been approved.
Hence the scam, and the distinct
validity of legal action against all three suits.
Mike Ashley forced a damaged
product upon Rangers, bypassing the medicals, and ensuring they could use the
facilities to ultimately make him profit.
What happens when a customer buys
a product, and the seller neglects to mention the product is not fit for
purpose? They have a legal case for a refund, or compensation.
If Paul Murray, scathing in his
assessment of the "Newcastle Three" yesterday, wishes to be taken further
seriously, he must genuinely consider the possibility of engaging the courts to
bring Ashley to task.
He said:
"Let me give just two examples of the
recklessness displayed by those who were removed from office just more than two
weeks ago. One is the amount – in the region of £300,000 – spent on a needless
General Meeting and the other is the signing of five Newcastle loan players without
medicals."
Yes, not only did Ashley pawn
these injured players on us, but his henchmen forced the EGM to cost almost
half a million pounds. An EGM, unnecessary in the first place, which should
have cost an already needless £80,000, has wasted Rangers' coffers over three
times that.
Rangers' board have a serious
case for a malpractice suit here, and once the finances are in better order, it
should be sincerely considered.