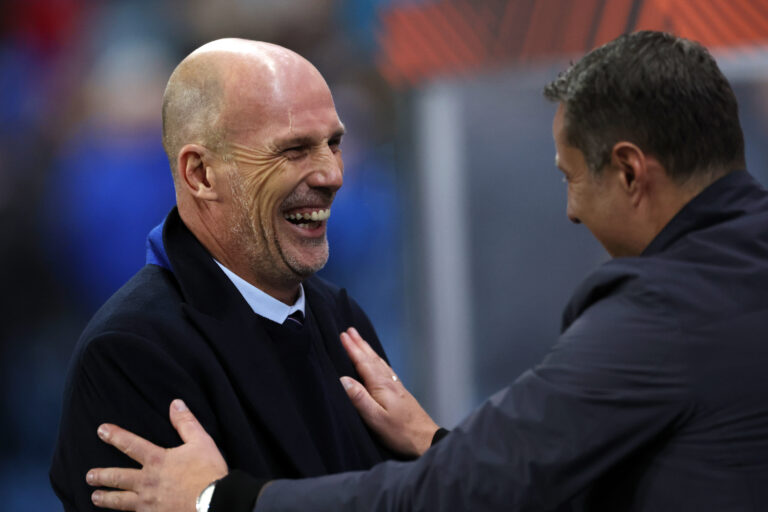 It's a simple question that is hard to answer given Philippe Clement's Rangers have not yet faced Brendan Rodgers' Celtic.
But some supporters are daring to pose the topic – can Rangers win the title this season?
The notion that the Ibrox side have or 'had' no chance was posited only when former manager Michael Beale was in charge – a man who had a brilliant knack for hijacking winning situations, making terrible decisions, and generally making a mess. And that was before he even got out of bed in the morning.
As Rangers manager he was abysmal – while his win stats claim he's literally the best manager Rangers have ever had, that's definitive proof of how lies, damn lies and statistics came about – Beale is among the worst, and that's why fans had no conviction he could even beat Celtic in a one-off never mind close in on the title.
But Philippe Clement is a whole new animal of a manager.
While yesterday's second half wasn't the polished and thrilling performance the first half had been, it was still a winning one, and with just 5 points separating Rangers from Celtic (game in hand notwithstanding) the Ibrox side and our fans have infinitely more belief in our squad under this boss, especially with a January window barely 6 weeks away.
Meanwhile, in the east, they've dropped points twice already, been dumped out the cup whose final Rangers contest next month, and been humiliated repeatedly in the Champions League. This is not the all-conquering Brenda side he bestrode the SPL like a colossus with years ago, and it certainly isn't the Europe-free Celtic Angie was made to look great with either.
No, this is a Europe-burdened and poor form Celtic with a bad squad and a bad manager, who can count themselves lucky we had a worse one in Beale up till a month ago.
Things are different now.
Clement has made a sterling start to life as Rangers manager, and there's no doubt Celtic are well aware that we actually have a boss now.
Does it make 56 possible this season?
If Celtic can overturn a 15-point deficit in 2011 as they did, or a 6-point deficit as they did only last season, yes, it is quite possible for Clement's Rangers to do the same.
There are another 3 Old Firm matches, including the 30th of next month. If Clement can lay a glove on Rodgers' side especially on their patch with the ramshackle squad he has, we will know definitively that this is not Celtic's title to lose.
And we'll have a title race on our hands for sure.