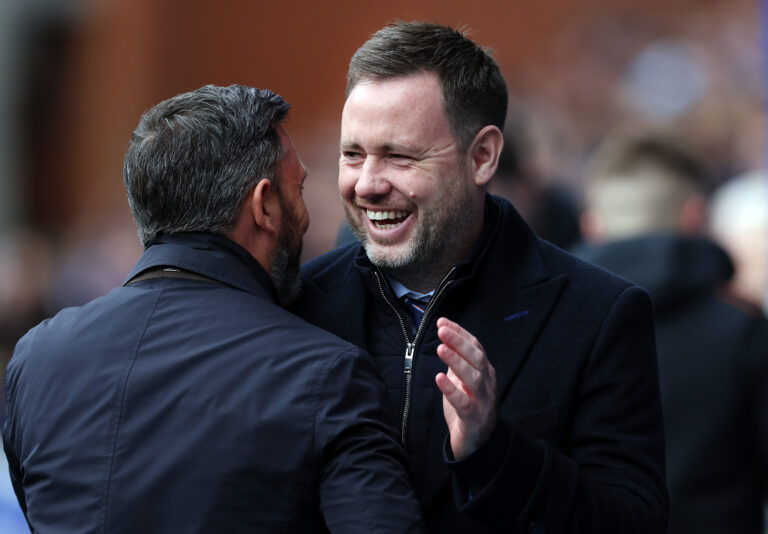 Ibrox Noise, with a hint of 50/50 sarcasm posted a Rangers question which said thus:
And in all honesty, most of the replies pointed out the £6M on Cyriel Dessers. We are having genuine trouble understanding the logic, aside malevolence, that would see a football manager genuinely shelling out that kind of money for the Nigerian and Dutchman, not to mention fellow failure Danilo.
While Senegal's Abdallah Sima has surprised us all by being actually kind of useful in the Europa League (at its admittedly modest level of quality), nevertheless that The Mick shelled out what would have been Giovanni van Bronckhorst's hard-earned budget on the likes of Lammers and Dessers, not to mention fellow growing failure Jose Cifuentes, simply defies logic.
Was The Mick out of his depth, or was he genuinely engaging in corporate espionage?
We say it with tongue only half in cheek, because it's hard to believe any sane football manager would spend that much on such obviously bad footballers.
We absolutely warned about Lammers, and even most fans had concerns about him – why were we spending around £3M on a player who had been garbage for 5 years?
Danilo's record wasn't great either – 1 in 3 in Holland, but just 10 in a title-winning season and he was literally terrible in the Europa League. And Feyenoord fans were not concerned about losing him.
And Dessers – a journeyman – unable to settle anywhere, a career fail with one good season in Holland, at age 28.
£15M on these, and the loss of Alfredo Morelos, Ryan Kent and Antonio Colak to rub salt in. And Scotty, if we want to add arsenic to the mix.
Yes, we really do wonder, with only 50% seriousness, if The Mick was actually trying to ruin us on purpose.
It was absolute literal nonsense everything he was doing, and even the 'give him a chance ffs' crew gave up on him.
Only he knows what his reasons were.
But he's absolutely ransacked our club.