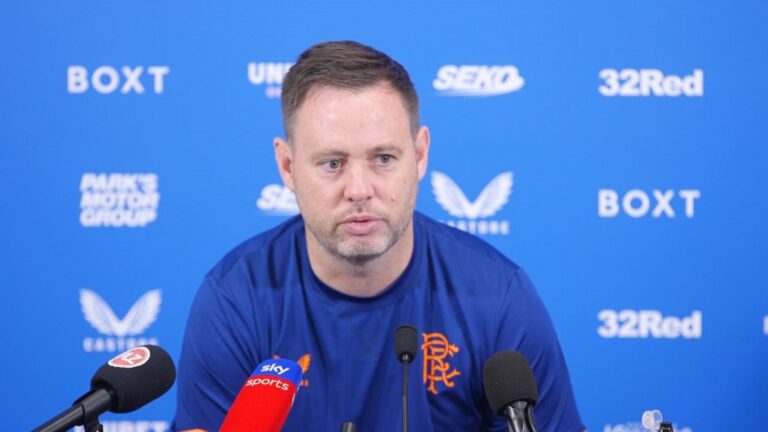 We hinted at this yesterday, but honestly, the lack of Scots for Rangers has now hit ridiculous levels, whereby only Ryan Jack and John Souttar are genuinely first-team players, and yesterday, for the first time pretty much since Dick Advocaat's days, there wasn't a single Scottish player involved for Rangers.
And without fans overtly referring to that in particular, a lot of 'I just don't feel this Rangers' and 'this doesn't feel like the Rangers I know' surfaced among many fans, unhappy with both the dirge on display (despite the win) and later, the realisation not a single home-grown player had been involved.
This began in 2018 with Steven Gerrard. The Liverpool icon really didn't have much interest in Scottish players, signing so few from these shores in his near-four years. Scott Wright, Allan McGregor, Jamie Murphy, Jake Hastie, Greg Stewart and Jon McLaughlin were the sum total of his Scottish signings, unless you include Scotty Arfield who of course played for Canada.
Of all those signings, McGregor, Arfield and maybe Wright were the only ones Gerrard really used.
It was no better under Giovanni van Bronckhorst, just John Souttar of a Scottish persuasion brought in, while Michael Beale has zero interest in Scots and in two windows hasn't tried to sign a single one.
And while Jack and Souttar have been staples (of sorts) in the past 6 years, nowadays there's a painful lack of Scottish influence in Govan.
Walter's Rangers was filled with them. McGregor, Weir, Whittaker, Barry, Naismith, Thomson, Boyd, Miller – indeed, the backbone of the national side. Today? None.
It's no better 'over there' either – just Callum McGregor is really their only representative from these shores, with Old Firm managers generally dumping native players these days and going with English and overseas.
What does it all mean though?
Again, it's the old adage – if the team is winning, it doesn't matter if Rangers are filled with Martians, wins are all that matters.
It's when it's not all wins, when the form is poor – things which don't please fans, otherwise dismissed and ignored, become focal points to criticise the regime with.
But we must admit the exile of Scottish players in recent seasons at Ibrox has been a bit sad – and it's not like some of the English counterparts have been vastly better. Tavernier? Goldson? Only Butland and Cantwell have shone, while Dowell's been miserable, and Sterling hasn't been given chances.
So what do we do with this?
Not much – the only way Rangers get a Scottish identity back is with a Scottish manager, simple as that. But if Michael Beale goes on a 10-match winning run, it won't matter if the team is from Tahiti, a win is a win.
But the odd Scot would be nice.