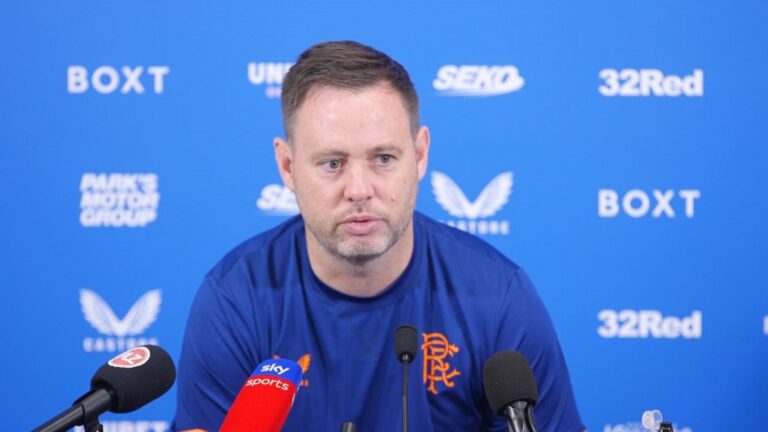 Rangers manager Michael Beale has for the first time formally addressed the feverish speculation over his job, in part caused by himself.
Speaking pre-St Johnstone, the manager claimed he wasn't worried about his position, and in fact accepted the pressure and expectations, suggesting he welcomed it.
He said:
Beale showing himself, at last, to be a little more in touch with fan-feeling right now, because he sure as heck hasn't shown the same awareness in recent times, as we have touched upon. But he suggests he's 'comfortable' which is a strange thing to say, really.
But we are glad he admits he and the team aren't in much credit, because they sure aren't right now, and this hints that no one escapes this criticism, including the untouchable Tav and Goldson comedians – doesn't mean he'll ever drop either of them though.
He goes on:
Correct. But unfortunately you're doing the same thing as your captain, saying you're 'disappointed' – what Cantwell said a week or so ago was much better.
We're all disappointed, and we're all getting more and more disappointed with the rubbish quotes the club is putting out, particularly the manager and captain.
'Disappointing', isn't it?