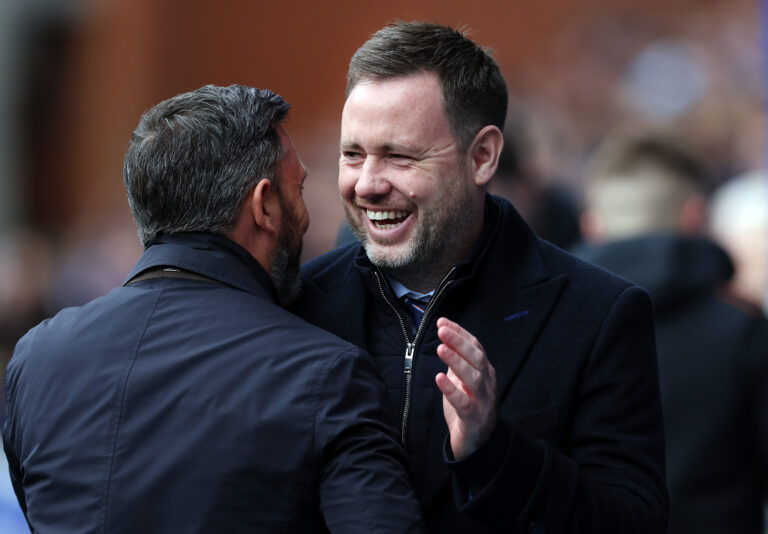 One point we've seen being made by a few Rangers fans is an interesting take, whereby the players 'need time to gel' and the system isn't quite clicking yet.
This has been used, maybe not to 'excuse' the result in Kilmarnock yesterday, but to put a little bit of perspective on a side, with a glut of new signings in the XI, struggling so badly on the opening day of the season.
Of course, there's a big catch here, and it's an absolute colossal one at that.
Rangers only started with five new signings, while Killie started with NINE.
Yes, the 'time to gel' argument is an absolute farce, given how well Killie played and how well-organised they were with literally, actually literally, two players short of a completely new team.
Whereas Rangers started with Tavernier, Goldson, Souttar, Barisic, Lundstram and Raskin – all of whom were experienced signings with 6 months or more under their belts.
It's a farce of an excuse, and is exactly that, an excuse.
Now there's also the Angie argument, that the Aussie Greek over there also signed a whole new team and they also got off to a slow start when he first joined, and that is true. But he had a CV behind him, a winner's CV of past success, where his ideas had worked fantastically well in his previous jobs and he literally just needed a bit of time to implement them there.
Beale? He has no CV. He has nothing behind him, so the comparison isn't valid. We can't just 'have faith' based on his past litany of success and point to those as a barometer of what we hope for here because he has none.
But back to the main point, Derek McInnes, an experienced manager, put together a unit of essentially 9 new players and deservedly won against Rangers.
The 'time to gel' argument to explain this result absolutely doesn't wash at all.