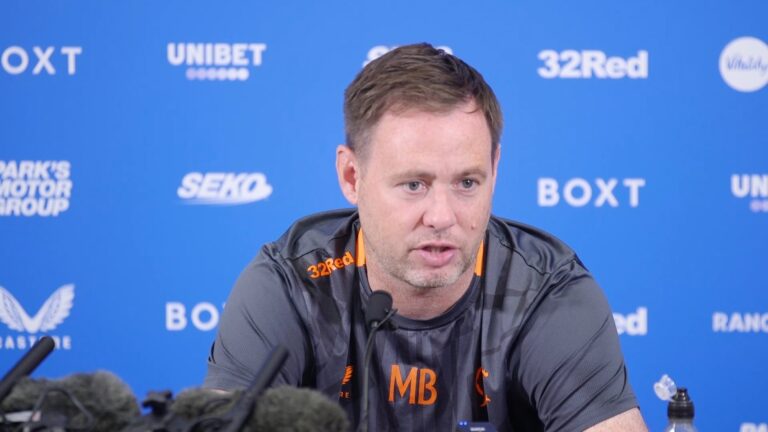 One huge thing Rangers' ultimately-convincing win over Livingston taught us that we omitted from the 'things' post yesterday is that we literally do not care what rubbish Michael Beale comes out with in the press, what porkies he tells or nonsense he spews, as long as our team wins.
Rangers are about winning, it's about goals and getting more than the opponent, and specifically, doing it with a semblance of ease.
All Aberdeen have to do is win today and all of the rage and fuming, not least from Ibrox Noise last week, about the Kilmarnock result, is a distant memory. It's as you were.
But even if/when they don't, the vibe is a little bit better today than it was last week, with a fairly routine victory over Livi helping to calm a lot of fears.
We'll have a bit more analysis on it in due course, but it gets back to our point – we couldn't care less if Michael Beale tells us black is white, that the sky is green, or that Cyriel Dessers is a striker, his verbal diarrhoea is not relevant if Rangers win.
That's all we want to see. We don't want BS any more than anyone else, but that's his game – and as long as his Rangers team is winning (it's LWW this season) no one from Ibrox Noise will mind what piffle he spouts.
We'll still highlight it now and then, it's what we do. But Beale's media performances and quotes will only be ammo against him if he's not doing a great job on the pitch and making us win.
Yesterday was absolutely a step in the right direction – it wasn't a flawless display but it was 4 goals without reply to a traditionally difficult and very stubborn opponent, well-organised by a savvy manager.
It gave the doubters like ourselves a small slap, and while it tailed off a little in that second half before the late goal flurry put it beyond doubt, it was good to see Rangers being a little more ruthless, even if it took more time than perhaps it should.
End of the day, we want Rangers to win, and even if Michael Beale tells us bare-faced piffle and nonsense, we won't care as long as we're getting three points or progress.
And that be that.