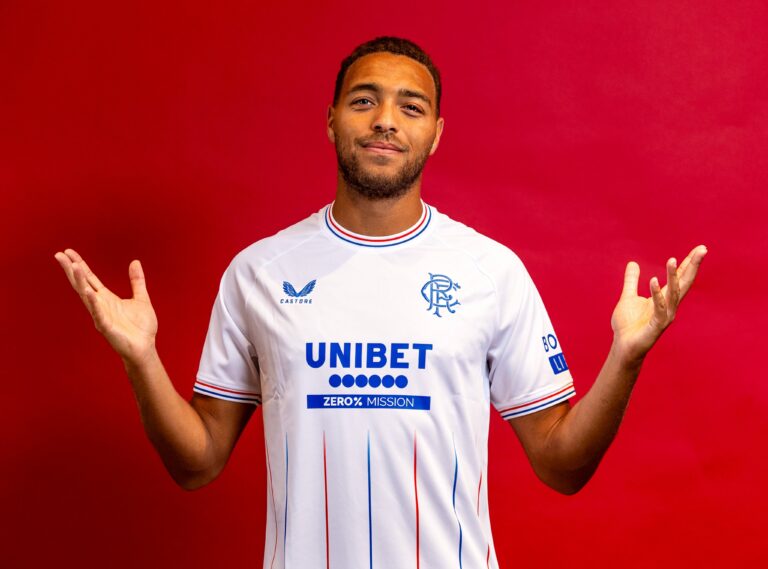 We had to laugh in recent days over some of the speculation and nonsense we've been seeing, and specifically, the lengths some fans will go to in order to back up their argument.
A lot of it centres around the s*n 'newspaper' (we won't say their name) who are about as sewer-dwelling a publication as there is in the UK, and the absolute garbage they regularly print especially about Rangers.
Now, to bring Ibrox Noise into it, we recently found ourselves being attacked by a user or two over our assertion new signing Cyriel Dessers never said no to Rangers.
We asked for a single credible report saying otherwise, and were lambasted with a tonne of clickbait links, including the s*n, claiming this very story, that Dessers had decided to remain in Italy.
As you will know from Ibrox Noise's coverage of the entire story, we reported that he simply had a choice – Torino, Serie A, and a better league and better wages, or Rangers, Europe, and a bigger stadium. As history now knows, he picked us and we're all the better for it. But he never at any point rejected our club.
However, because gutter publications like the s*n and others printed a fabricated story claiming he'd knocked us back, that story got into the mainstream and was widely-accepted by the majority.
For a point of reference, you'll know the BBC are under investigation over allegations made by the same gutter rag, the s*n, and we've learned a lawyer for the 'victim' has rebuked the whole story as a complete lie. There was also the trash in the media about the poor Titanic sub victims, with most of the audience picturing them in hell for 3 days waiting to die in pure darkness, when it turned out they'd never felt a thing, had gone instantly due to a catastrophe instead.
And today, Ibrox Noise sees the s*n print another story claiming Rangers have put another bid in for Danilo, 24 hours after we told you the club has pulled out – not 100%, but mostly, with the arrival of Dessers changing our priorities. He remains on our list but the price for now is too high and we got a good hitman anyway.
What are we getting at here?
Misinformation and tabloid lies are deeply harmful – they discredit perfectly legitimate sources and they hurt trustworthy individuals.
They are like a horrible virus, they spread and continue in their path of destruction, and the fake news coming from these misleading outlets like the s*n leaves sites like Ibrox Noise (and many others, don't play a violin for us) accused of lying.
As one Twitter account we saw today put it, it is absolutely bewildering that Britain still allows the s*n (and others) to dictate the national narrative.
That even those who 'hate the s*n' still swallow at face value what it tells them and allow its absolute rubbish to rewire their own narrative and what they believe to be true.
Information and knowledge is power, but misinformation and lies are simply dangerous.
Don't buy or read the s*n? Ah most of you still will.