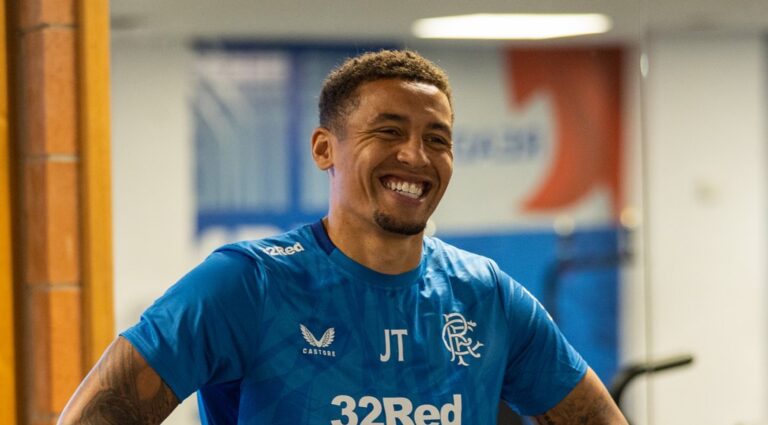 Rangers fans have been voting on the future of club captain James Tavernier, and the results are very interesting indeed.
Ibrox Noise ran a poll yesterday over Tavernier's merits, and specifically, fans' interest in selling him should a bid arise; Tavernier is a polarising character, and a polarising captain, and there's barely a fan without an opinion on this one.
So we felt it prudent to run a survey and see what you all thought on this one, in light of Steven Gerrard's Al-Ettifaq potentially sending a bid in, and we can confirm Michael Beale has acknowledge this is a possibility.
The results are as follows:
74% of responses favoured a sale at either £5M or £10M, while only 8% of all replies wouldn't sell Tavernier regardless of the bid offered.
18% weren't interested in what the bid amount was, and would sell the Rangers captain regardless.
To break the numbers down, 49% would sell if the bid was £10M or more, while 25% would take £5M or more.
So what does this mean?
Well there's lies, damn lies and statistics, so we take that into account, but the numbers do suggest that the absolute majority of Rangers fans, 92%, would be happy to sell him. We exclude the details, because you can see them above, but that really does show how expendable the right back actually is.
He chips in with his penalties, and his goals, but as a defender he's non-existent and causes a tonne of hurt at the back due to lack of discipline and diligence.
And compared with luminaries of the past such as Stevens and Hutton, he doesn't come close to Rangers standard.
There's a reason Alan Hutton was sold for £9M to Spurs in 2008 (that would be £25M today) while the best bid Rangers ever got for Tavernier was £1.5M from West Brom.
This is not to slur the guy, we're just presenting the facts.
And 92% of you would sell him depending on price.