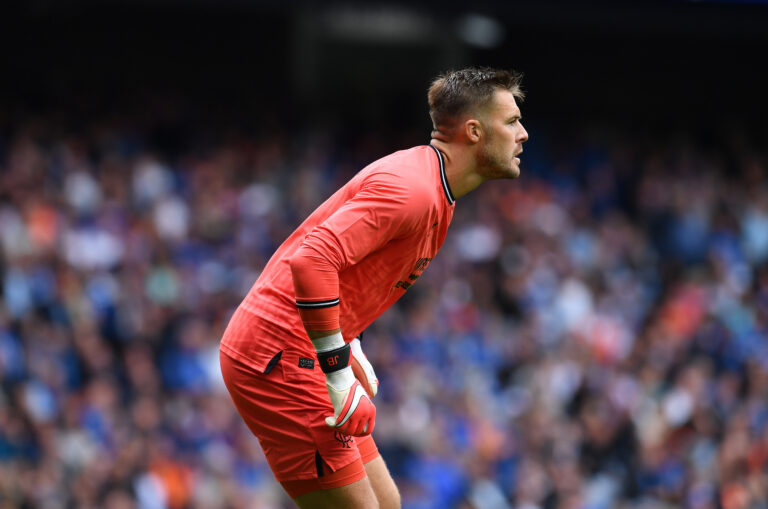 A few days ago we published this piece essentially about former Rangers captain Barry Ferguson and how he presented the pressures of Rangers and the expectation level.
Well, despite being a previous outsider to all things Ibrox, new signing Jack Butland already has sussed what the demands are, and called it eye-opening.
Indeed, this was something Barry alluded to – that the 'smart' ones figured Rangers' demands pretty sharpish, which clearly includes Butland, and very quickly realised drawing a match at Rangers is the end of the world.
For his part, Butland says:
'That's what we're here to do – be great and win'.
This is an intelligent man sussing out sharply, just like Barry detailed recently, the expectation of what the fans and this club expects.
We cannot know yet if Butland will work out, he's yet really to make a single notable save as a Rangers goalie, which is fine given it was preseason, but when the action starts this weekend, he already knows this team is expected to win. Every match.
Barry put it so well. These players have never known pressure like this, and they never will again – Rangers are a unique club where anything less than winning every match is literally a crisis, and while some fans are 'new age' and are more tolerant and 'give them a chance ffs', the reality is for true Rangers it's win win win.
And nothing less.
And Butland is already clear on that. Clever boy.