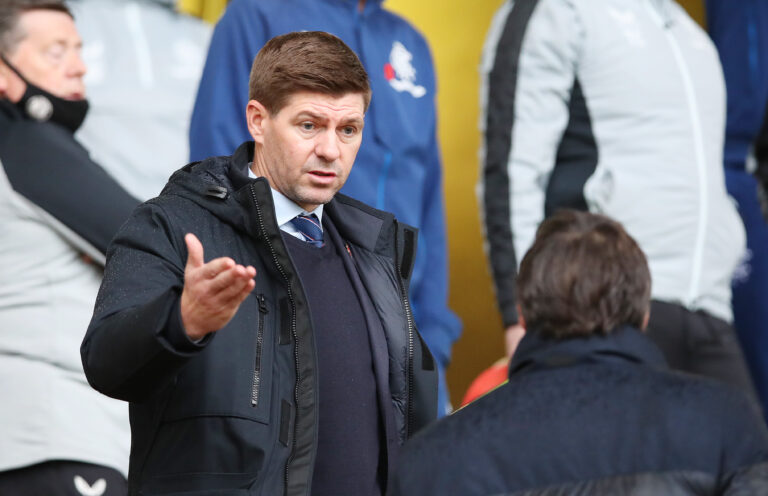 Former Rangers manager Steven Gerrard has confirmed his family has gone with him to Saudi Arabia, admitting the country is the 'right fit' for them, which may answer a few Rangers supporters' accusations of hypocrisy about the former 55 chief.
When the announcement that Gerrard was switching Bootle for Boiling Hot Saudi, a tonne of supporters mocked him openly accusing him of hypocrisy, whereby the ex-Ibrox manager exited Rangers in part 'to be closer to his family'.
Ergo when he was confirmed boss of Al-Ettifaq, the sentiment of 'closer to his family huh' was ringing loud and clear for the fans still reeling from how he left Rangers.
But Gerrard has confirmed they're going with him to Saudi Arabia which pretty much concludes that one:
The difference? His family had absolutely no interest whatsoever in coming north to Scotland, to Glasgow. They remained at home in Liverpool while Gerrard commuted to Govan for the best part of 4 years – he really did give up a lot to make Rangers work and we will always recognise that.
Yes, his exit was poor, it was treacherous, and it could have been handled an awful lot better, but time heals a lot and with his new voyage to the cash-rich gulf state we have no real axe to grind with the man anymore.
As for why his family didn't move north with him?
No idea – you'd have to ask his missus that one. But they're quite happy to travel out to Saudi Arabia and hang out there. For some reason Saudi Arabia is more appealing to these people than Glasgow.
Either way, hopefully that solves that one.