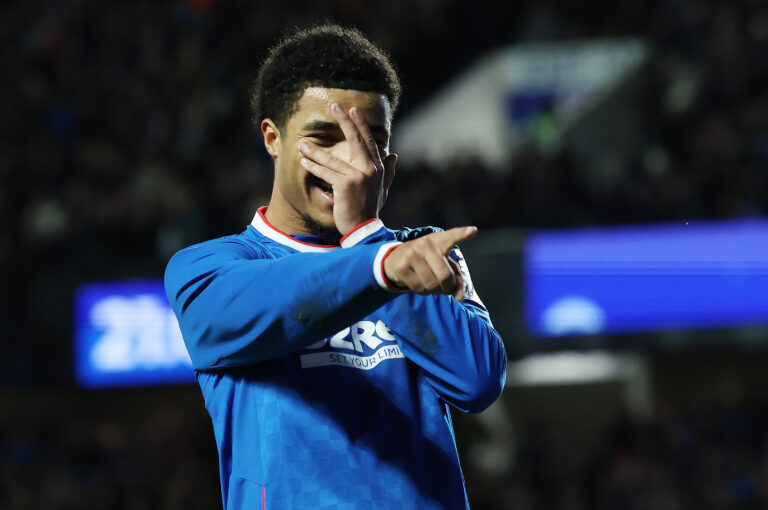 Did yesterday's bright performance from Malik Tillman change our minds on Ibrox Noise about the Rangers forward on loan from Bayern Munich?
Previously we considered him luxury, a player with talent, lacking pace but with goals to him, not to mention assists, but falling short on work ethic and attitude.
We did concede he is young though, and with time to improve these traits.
So did his brace v Utd change our minds? We did say on that form we'd pick him over Sakala, but there's an irony that the two players with the worst attitude are both the best options for right wing.
Sakala is all about himself, a selfish guy who is too vocal to complain in the press and is being told to shut up by his own fans and even his own respected countrymen from the game in a more diplomatic way.
Tillman isn't selfish, but he's not committed to Rangers and sees himself as a Bayern player, having never publicly laid down a marker of dedication to our club. In fairness, neither did Ryan Kent until it became abundantly clear Jurgen Klopp and Liverpool weren't interested in him.
Tillman? Manager Michael Beale wasn't even able to say he's committed to the club with any conviction:
He went onto say he has a fantastic relationship with the American international and 'thinks' the lad enjoys his time in Govan.
Tillman? This is what he's said:
Which is in fairness quite promising, but the opening sentence maybe detracts from the impact of the 'love' part.
Will he stay? End of the day, we'll not love the lad back till he turns the loan into permanent. We like the talent, but doing it v Dundee Utd is one thing, v Celtic and in Europe quite another, and he's fallen a little short on those markers albeit a goal and a (BIG) assist in Champions League qualifying.
We hope he starts next week, which we imagine he will, because that one will probably make up a lot of fans' minds about a lot of things Rangers, and Tillman is among them.
We shall see.