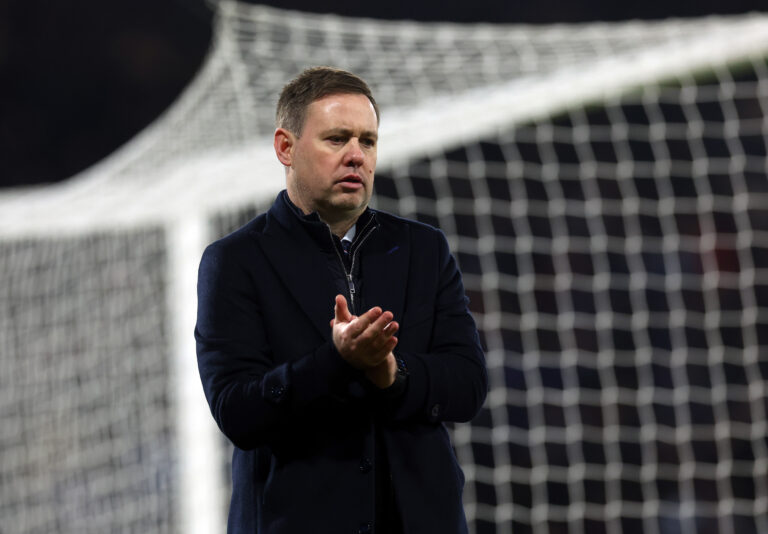 Without any doubt, the next two fixtures for Rangers are the biggest pressure yet for Michael Beale – Giovanni van Bronckhorst's Rangers reign came crashing down amid 'the big three' of Ajax, Celtic and Napoli where the Dutchman's side got absolutely drubbed in all the matches.
Going to Pittodrie then a trip to Hampden to face Celtic is as tough as it's got for this manager, and the Split fixtures after the semi-final might not help him too much either, but in the here and now, facing the Dons tomorrow then Celtic next weekend could very much define so much of Michael Beale and what he's capable of doing.
The hardest matches for Rangers in the Scottish Premiership are always the four+ Old Firms, and the trips to Aberdeen, and the way it's worked out, that's exactly what lies in store for the next 8 days.
There is a real pressure on Michael Beale – while the league is 99.99% gone, there will never be forgiveness for failing against the Dons, whose fans (and probably players) hate us probably more than Celtic do. They also have a former Dons and Celtic player as their interim manager who despises us as much as anyone, so it's not like they will need help geeing up.
Quite simply, Aberdeen are always 'must-win' matches, and anything other than a win in the north of Scotland would kill the already patchy morale among Rangers fans, and with the semi-final next weekend, the players' confidence might just take yet another dent.
Indeed, the last two results have been a win and a loss, and the win was hard going as well. Going to Pittodrie needs a wictory, badly, to give momentum into the semi-final because going into that one without a good result in the bag is not the preparation we need.
While this piece sounds doom and gloom, the problem is we're struggling indeed to sound a bit more optimistic.
Our manager admits the squad is short, and that he wants a bunch of new players, so while we can look to the summer with cautious optimism, in the here and now a group of players we know isn't good enough are expected to win tomorrow and at the weekend?
Beale really could find a lot of himself defined by the next 8+ days. Two good results and he'll earn a lot of goodwill back, but he has a lot of work to do to get there.