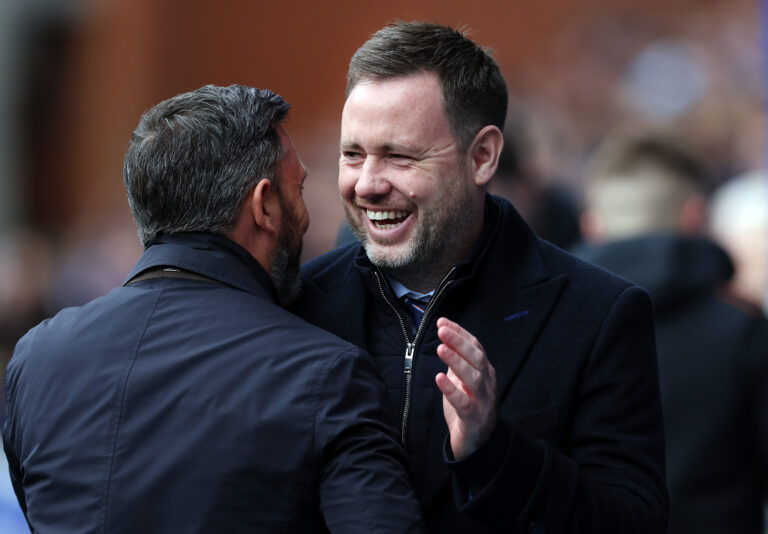 It's the big question now on Rangers' fans lips – just how much is changing at Ibrox this summer?
We already know two massive suits from the board are gone, in Ross Wilson and Douglas Park, while there are going to be potentially up to 20 players leaving, including those out of contract.
Obviously it's guesswork, but clearly there will be a tonne of alterations because while Ibrox Noise lacks faith Rangers can catch Celtic any time soon, nevertheless the club cannot stand still like it did after 55.
That shocking negligence and obsession with selling badges as opposed to improving the club is what ultimately opened the door to Celtic and let them overtake us.
We stole a march on Celtic thanks to stagnancy at Parkhead under Deila then Lennon, and then committed the same folly ourselves.
So, albeit a bit too late, we will see changes this summer.
As mentioned, two of the board bigwigs are gone – Ross Wilson quitting for Nottingham, while Douglas Park stepped down as chairman with John Bennett immediately replacing him. We hope no one replaces Wilson.
But on the playing staff there has to be a massive turnover. The Gerrard era is done, even if his ex-assistant is our manager now, and too many of our squad remain remnants of that period – put simply some Rangers players have been here far too long, and yes, we most certainly include James Tavernier and Connor Goldson in that.
These two probably won't move on, but a lot of players will, because the squad fell short far too many times this season for Rangers to stick with the personnel we currently have.
And what of Beale himself? We admit, patently, and honestly, we're not keen on him. We absolutely wanted him as manager based on his superb record at Queens Park Rangers, but his utter ineptitude against Celtic has seen him become a pretty unpopular manager overall, with a real lack of general trust from a lot of fans in the man.
He wasn't a popular signing, and while early doors his results were great, his verbal nonsense coupled with Old Firm failures have lost him a lot of faith from supporters such as ourselves.
Ibrox Noise cannot remember a time when we had this little trust and faith, and even affection, in a manager, having been initially delighted to get him.
But it's on him to earn it, and some fans want to give him the full transfer window to build his squad and see how he goes next season. He still has a period of good faith and that goes for us too.
This summer is massive. With some change on the board and potentially a lot of player turnover, Michael Beale has to get it right. Signings like Todd Cantwell and Nico Raskin were an excellent start, but wasting Cantwell in the last Old Firm is not good use of resources.
Do we expect the title next season? Nope, we don't – as things stand and even with Rangers changes we can't see us usurping Celtic.
But we would absolutely be delighted to get it totally wrong, so it's on Michael Beale to show us the errors of our ways.