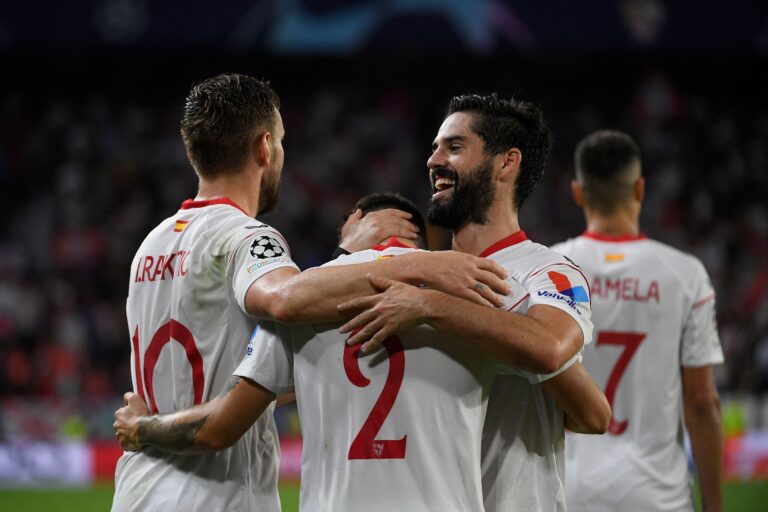 A few days ago Ibrox Noise posited the suggestion of Spanish superstar Isco given he's a free agent and still only 30, as well as a world class player.
This suggestion wasn't completely roundly mocked, but a sizable portion of the fanbase did deride the idea and suggested we remain off the glue.
A portion, it seems, who forgot we signed world class Welsh superstar Aaron Ramsey just over a year ago.
There's a real amusement in seeing the mockering and laughter of fans at the idea of Isco, when this club is proven for signing big and famous players in the not even distant past. Jermain Defoe might not have been prime stock but he was by far the biggest name signed under Steven Gerrard, and the gushing over such a big name when he joined was more than significant.
Amad Diallo was another one who, while a lot less known, had been signed for £20M by Man Utd from Atalanta rising to £40M based on appearances, a theoretical £40M player.
And of course Ramsey – sure, it didn't work out, but who exactly was sniffing the glue when Ramsey joined Rangers? No one, and this was a sensational signing, that, yes, was mocked when first info released that we were looking into bringing him in.
The mocking soon stopped.
There is a real inferiority complex with some our fans, that Rangers couldn't possible try to sign Isco, a player with low current stock, just because he once played for Real Madrid and had a market value of £100M. Ramsey played for Juve and had a market value of £40M yet that one happened.
Whether it's indeed the Spanish playmaker or anyone else, many Rangers fans demand quality signings and improved standard of squad, but when a site like Ibrox Noise spots a player of that calibre is currently available, the idea is ridiculed.
There is no reason stopping this club making big signings still – but the very idea appears to encourage some of our fans to fall all over themselves in laughter.
Hard for the club and team to get better if so many of the supporters are still too small minded to believe it's possible.