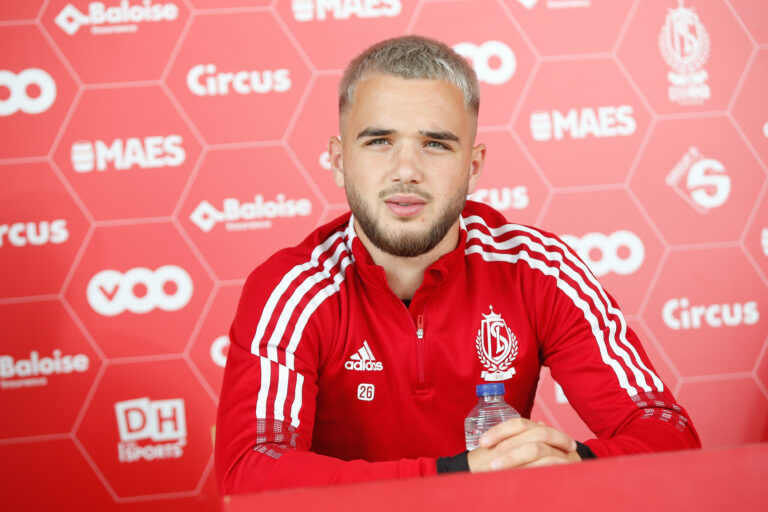 Nicolas Raskin's move to Rangers is now boiling down to pure money. Simply put, Standard Liege are holding out for around £1.75M for the midfielder, while Rangers are said to have bid between £500,000 and £1M.
Raskin is, of course, in the last 6 months of his deal, and the deal is completely fine – it's a four and a half year contract and he's passed the medical and agreed terms. It just remains for Liege to accept a bid from the Ibrox board.
That is the sticking point.
At this stage, the two clubs are around £500,000-£1M apart in their valuation, and with the Belgians demanding £1.75M, which is what they got in another sale recently, they're digging their heels in over the amount.
Now, we've polled our readers on their views, and 90% want Rangers to pay the full amount now. We presume this is because Liege are not a Scottish club, because 99% were against Rangers paying the amount Hearts wanted last January for John Souttar.
By March the tune had changed as injury engulfed the club, and most fans were now very much for paying Hearts, albeit spilled milk and crying and all that.
But end of the day, it's up to Rangers to bid an amount Liege will accept, barter. Otherwise Raskin will arrive in the summer but have to sit out half a season, which is far from ideal, unless he goes out on loan and the situation ends up a lot messier than it should, frankly.
He has not signed a pre contract yet, Rangers would have announced that to be the case at the very least – instead, we're going for the acquisition of him now. Question is if we fail to bid what they'll accept, could we lose the player? Could someone else nip in and nick him for a couple of hundred thousands more?
This one is turning into a bit of a saga, and while we understand the club's reticent in the last 6 months of his deal to give £2M, well, we gave Norwich what they wanted pretty fast for Cantwell.
To quote the majority – get it done Rangers.