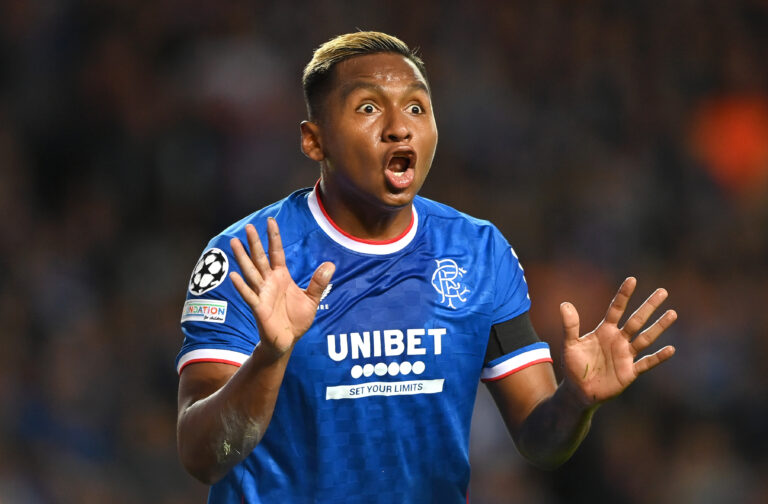 Alfredo Morelos' current state of low-desirability has been summed up by it taking till the end of the first week of the January transfer window before any side showed interest in taking him, and the one side that has surfaced is Tigres, who hail from Mexico.
That such a low-key league in the second world of football is looking at him, according to reports from South America, but few from Europe are says a lot about where Morelos' career is now, and where it's going. And he only has himself to blame.
Manager Michael Beale may be making all sorts of fitness and injury excuses for him, but if he's struggling that much he can't play, which would mean it's more on his manager for selecting him.
But that doesn't matter – Morelos is a busted flush now, and most Rangers fans can see it sadly, and that Club de Fútbol Tigres de la Universidad Autónoma de Nuevo León is the only side looking at him and said to be trying to get him on a pretty low ball fee rather illustrates where his stock is, and how much of a killer it was that Rangers rejected that £16.5M from Lille all those seasons ago.
That was pretty much Morelos' peak – he's shown no interest in Rangers since then, feeling that was his big chance to get the big move, and of course Lille went on to be Ligue 1 champions after that with stock through the roof, so Alfie probably has a little spot of bitterness on that one.
He's been at Rangers 6 years, and he almost certainly won't be at Ibrox beyond this summer. But then, he's in a similar boat to Cristiano Ronaldo, who made the ridiculous move to the Middle East because no one serious in Europe wanted him any more.
Morelos may well have to go somewhere undesirable, just for a fresh start if nothing else. He's never going to be a major Colombian international (he's just not good enough) and he's not going to get a big five league now. He had his chance, and Rangers denied him it.
But now his own fall is on him, and he needs to move on from Ibrox. Preferably this window.
Whether it's to Mexico or anywhere else.