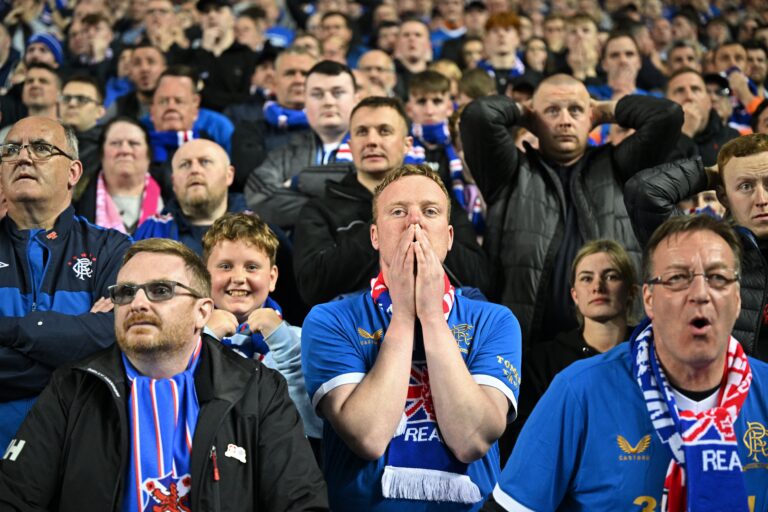 So now that it appears some Rangers players really did down tools under Giovanni van Bronckhorst, amid the news that so many injuries have 'magically' cleared up, and a notable uplift in tempo for the friendly v Bayer Leverkusen, Ibrox Noise wants to get to the morality of this.
We've noticed two sides to it among our readers, whereby one school of thought is outraged, disgusted and wants to see the players flogged from the highest court in the land, that they should have been playing for the fans and the club even if they didn't like Gio any more.
But the other school points out it doesn't matter what job or field you're in, if your manager is an absolute joke and provides appalling levels of communication and 'tasks' for the employees, it will lead to a lethargic workforce, a demotivated crew and a low quality workrate.
Then the first school comes back with the emotional charge that the players should be playing for the fans, giving the fans it all regardless.
But how do they do that? If they're given lousy tactics, bad selections and poor gameplans, at the end of the day they have to follow that, and the only 'evidence' they can demonstrate for fighting for fans is, well, running a lot.
Is that all it takes for fans to believe the players are working hard? Or is there something else that shows good work ethic and playing for the fans?
We find the 'play for the fans' argument missing in logic – if Borna Barisic is told to stay deep, pass back and remain compact, fans give him abuse for the negative Backwards Barisic – but he's just doing what he's told. Ditto Ryan Kent on his side – he was told to remain out wide, and not cut in.
This then looks lethargic to fans, but they're doing what they've been told.
There is, also, the 'demotivation' factor – that the Rangers workplace was low morale and headed by someone out of their depth and no longer interested in the job. That filters down to the players who cannot deliver for the fans simply because a contagious apathy has kicked in, and collectively the effort is gone.
So some fans are angry with the players for ditching it, and while we accept it's not ideal, football players are human beings too, and if they're not happy at work, they're not going to perform.
Maybe we need to remember footballers are still just people at the end of the day.