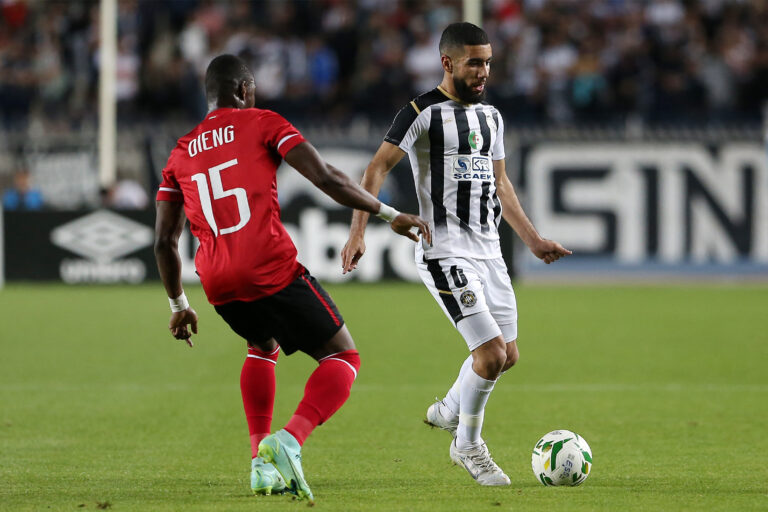 We can't say we're filled with excitement over the two names linked with Rangers the past 24 hours: Ahmed Kendouci and James Wilson.
One is a 23-year old Algerian with Setif in his homeland, the other a 15-year old Hearts kid. Lionel Messi they aren't, and while the latter is clearly one for the future, we need quality players ready to go immediately, rather than prospects for the Academy.
Kendouci? Never been picked for his country at any level till last month, played in the hotbed of Algerian football his whole career, and there's nothing about him to explain why Rangers would be looking at him. Ironically, his position is one of the ones we're not too badly stocked in, central midfield, but if we are to bring in new bodies there, Ibrox Noise would hope for something better than this guy.
At 23 his value is barely more than a million, and his contract isn't up till 2024 – we can't help feeling that this is a way to get attention on him, just like Kenny McLean and Raskin did…
Wilson? Yeah, fair enough, bring in kids for Auchenhowie, no issue with that, but it doesn't help in the here and now to strengthen our team.
Despite us having a new manager, who we rate, we are not just going to spew 'in Beale we trust' blindly at this point – given how utterly horrendous our transfer dealings have been for years, we can't just dump our caution and trust completely in Beale, and Wilson for that matter, given what we've had to tolerate coming into Rangers in recent times.
So we do have some concerns about names like Kendouci being linked – at his age his career has amounted to nothing, and how many times have Rangers brought in 'untapped gems' only to learn why they were untapped?
Still, not much we can do about it if the club brings him in.
Once they sign, we will support, all the way, but we do hope for some better quality coming to Rangers than guys like this. But maybe it's just false info again, like the McLean stuff?