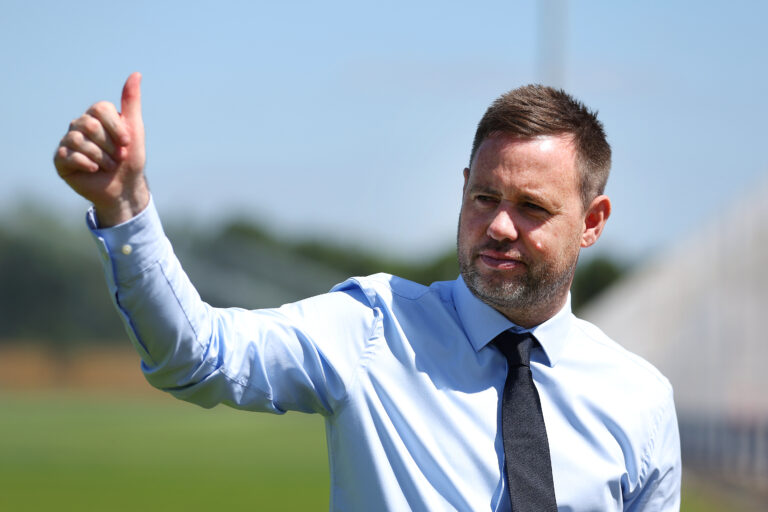 With Michael Beale imminently likely to be announced as Rangers manager (sources say it could be as soon as the weekend) it appears a dead cert the man will be the 18th manager of Rangers FC.
However, two issues we wish to address in this piece are about the manner of his departure from Rangers, and the fact a lot of fans are starting to object to the fact he left 'in the middle of the night' from Ibrox by the back door and in exactly the same way as Steven Gerrard. They also ask why he's good enough now for Rangers' board but wasn't a year ago.
So, let's take both of these in turn.
First of all, he did indeed leave Rangers by the back door, but unlike Steven Gerrard, Mick Beale said a truly warm goodbye, and has continued to talk about us glowingly since he left. The reason he left was not betrayal, but in fact the opposite, because he can be trusted. He was loyal to Steven Gerrard and felt he should follow his boss, the man who gave him his big break in senior football. Beale didn't want to leave at all, and in fact probably felt that staying would be a betrayal of Gerrard. He was unfortunately caught between a rock and a hard place.
Secondly, the question of the board. It's not so much Beale wasn't viewed as good enough, it's just the first aspect above made him a non-option, because he was 100% following Gerrard. So even if the board wanted him last year, it wasn't happening anyway.
Now, many of you probably notice a flaw – why did Beale leave Gerrard in Birmingham if he's Mr Loyal?
Because, at some point, the chick has to fly the nest – if Beale had stuck with Gerrard again, and rejected QPR, is there a time when he would ever have been able or willing to be his own man?
Beale's destiny was always to be manager, and, as it now looks, to be manager of Rangers, but if he stayed loyal forever, he'd never get the chance to realise his true potential. And when the QPR offer came in, it was hard for him to say goodbye to Gerrard, but he knew this time he had to do it.
His performance at QPR has been excellent, despite his detractors among our support trying to belittle it – he was top of the table till the Wolves offer arrived, and that distraction has derailed things for his regime. He wasn't interested in them, but his players knew his heart wasn't completely set on Loftus Road either.
There's only one club he's ever had his heart set on, and it's the one he looks like joining.
So, while many fans do doubt his credentials, he will just have to win them over in time. Ibrox Noise gives Michael Beale our full backing, and awaits the future with anticipation.