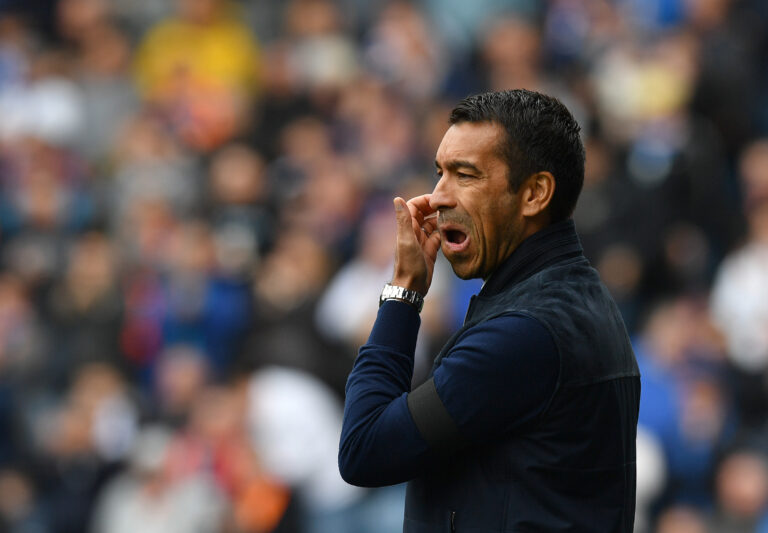 Giovanni van Bronckhorst has categorically denied Rangers made £40M (or indeed any other figure) in recent times and have not in any way 'struck gold' to sign players.
The manager, speaking after the final and painful loss to Ajax to mark this horrific UCL campaign's end, stated that he's seen papers making claims that we earned £40M etc, and he has said it's simply not true.
Of course, this overlooks the other £4.5M for Gerrard, £16M for Patterson, the £30M Stewart Robertson boasted about for the Europa League, the £10M for Joe Aribo, and the £23M for Calvin Bassey – and contradicts that by basically saying the club has nothing.
It makes no sense – we know big money came in, but Gio is absolutely stringently denying any of it to be true, and tells us in no uncertain terms we have essentially no money to sign anyone.
Either he is patently lying, or something inexplicable happened to all the revenue coming in, revenue which measures at least £100M in 11 months if we're being conservative about it, including UCL cash, and means it's all gone.
But Gio seems to be telling us the reports are false, that the accountancy is false, that we are still in deficit?
It makes absolutely little coherent sense, and we're very puzzled.
Gio has never struck us as a liar, and while he is often frequently cryptic with his press soundbites, he's been more transparent the past few months, saying exactly what he thinks and being a lot more direct.
So to tell us there's no money at all is… baffling.
Where on earth did the £100M go? We know it happened, we didn't dream those player sales nor did we imagine getting to Seville. We didn't hallucinate Stewart Robertson boasting about making around £30M from the UEL campaign. So, we ask again, what's happened to this cash?
But then, Gio is actively denying it was even made, so what gives here? Is there an agenda to what he is saying, or are we completely misunderstanding what he's getting at?
Count us more than a spot confused.