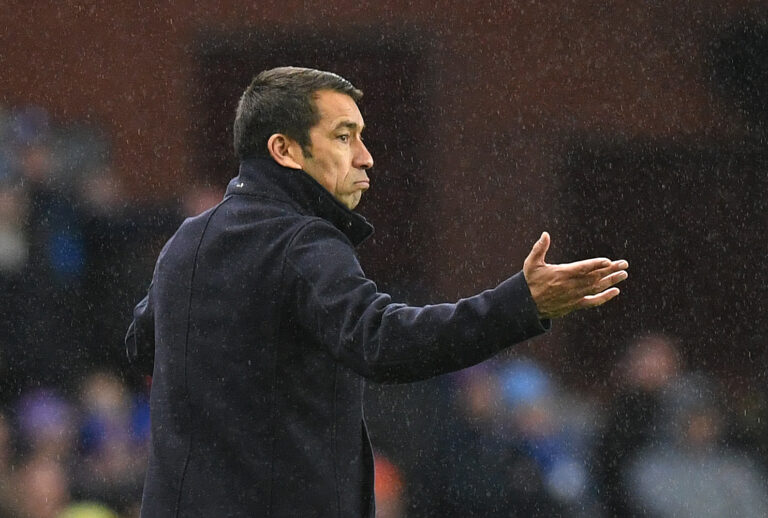 The Athletic has today made its second major allegation in two weeks with regards to Rangers, and if the response to this one is like the last one, they are probably onto something.
Recently, Jordan Campbell made a strong claim of a fallout between Glen Kamara and former manager Giovanni van Bronckhorst at half time in Paisley. The Finn did not come out for the second half.
On learning of this allegation, Kamara ran to Aamar Anwar, his solicitor, and produced a weak defence, the attorney only saying his client's 'position' was this claim wasn't true. There was no suggestion of legal action, which a slanderous accusation would surely merit.
And today?
The same journalist has made a huge claim again, this time against Giovanni himself, alleging there was a big fall out in Portugal at preseason, the upshot of which saw backchat against the manager's demands, the claim being made the same insurrection would not have taken place against former manager Steven Gerrard.
Consequently today's allegation is Rangers' senior players lost all respect for GVB that day and haven't been playing for him the entire season as a result.
Campbell is making a very, very big accusation – he is telling us that from multiple sources that he says he has, that this is true – that senior players downed tools before the season even began, and the general lack of hunger, grit and effort was down to their contempt for the boss.
There are no names being mentioned, but with submissive performances the general trend most of the season, it was plain to see a lot of players were not delivering for the team at all, that whatever the cause had been, the claim a clique of senior players 'chucked' it entirely because they didn't have any respect for GVB is not wildly unbelievable.
We admit Gio didn't command respect the way Gerrard did – we're the first to admit the latter has an aura Gio simply doesn't have. We don't totally disbelieve this claim, and Kamara's watery response to the allegation against him does suggest Campbell's latest allegation may hold some water.
But it's he said she said at the end of the day.
It's up to you, the reader and the Rangers fan, if you choose to take it seriously.