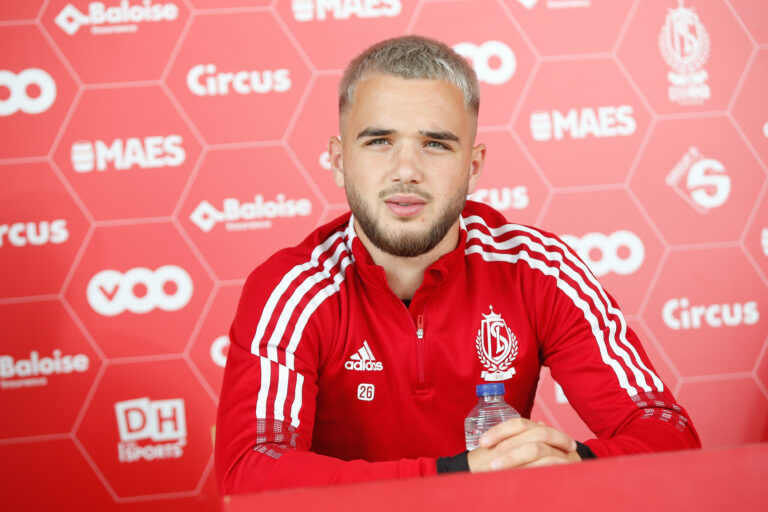 Rangers are looking to replace the likely-leaving Glen Kamara in January by way of Belgian U21 international Nicolas Raskin, with the Belgian market once again proving a favourite haunt of Rangers' scouts after a glut of captures from the Jupiler Pro.
The 21-year old central and defensive midfielder, out contract in the summer, has been linked to Rangers before, but this one looks more serious as Rangers desperately seek quality midfield talent to refresh the personnel, especially with the imminent departure of Glen Kamara.
Ryan Jack is also out of contract in the summer, Steven Davis is aging, and James Sands is about the only other option in the centre to partner the exhausted and injured John Lundstram, so some fresh bodies in the middle are badly-needed, especially given that area of the pitch was badly-neglected in the summer window.
As for Raskin?
He's really only ever played for Standard Liege, but that means he has experience with a top club of that size, having switched there after one top flight appearance from Gent many years ago. So Raskin knows what winning is all about, with 96 appearances for the top Belgian side, even if recent seasons haven't been at the 'standard' the club is usually all about.
He's also young, talented, and has a tonne of potential in front of him – and frankly a carboard cutout is a better contributor than Glen Kamara so whatever we're getting to replace the certainly-leaving Finnish international is an upgrade.
Raskin's market value is said to be in the region of around £10M so this is a top-quality talent for sure and at the price of 'free' is a lucrative Bosman – Rangers will not be alone in trying to get this excellent freebie we can assure you. Brugge, who lost Charles De Ketelaere to Milan and Serie A side Spezia are also said to be looking at the midfielder.
Rangers badly need a rebuild and badly need players ready to fight for the season, with more than a touch of the kind of quality we seem to be missing right now. Whether that is to be Raskin time will tell.