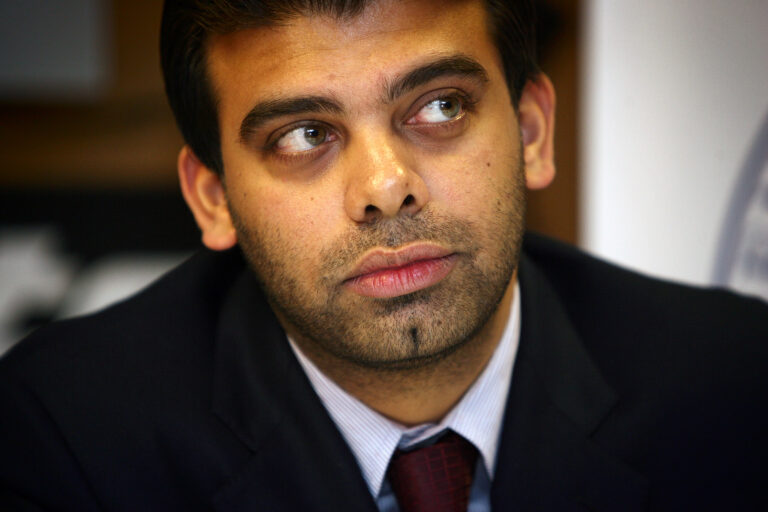 It's safe to say Queens Park Rangers Chairman Amit Bhatia is absolutely steaming livid with Michael Beale, after extolling the man's virtues and thanking him deeply for turning down Wolves and committing to Rangers, only to see him betray him.
It's true, we are not going to wrap that up in anything other than honesty – Beale has absolutely p*ssed all over QPR and his imminently former employer Bhatia with this about-turn, at least, that is how the Loftus Road chief will see it, and yes, he's justified in doing so.
We're not going to defend Beale other than to admit that Rangers is the only job on planet earth he'd have done a 180 on at his present club in order to take.
Beale loved his time at Ibrox, he loved the fans, the club, and winning the league – he loved Europe, he loved building a team, and he didn't want to leave, other than by absolute loyalty to Steven Gerrard.
It could be argued he betrayed Gerrard at Villa as well, but the reality is, when does the chick fly the nest? We all knew Michael Beale had management ambitions, and prior to Wolves' approach, he was showing why he was so coveted.
It all went a bit Pete Tong after that, and that is the part his detractors are focused on at Rangers – but we do genuinely have a bit of sympathy or indeed empathy for Bhatia and QPR.
They're a decent club, and they feel the lingering taste of treachery all over this, and we can't blame them for feeling that.
Rangers are not strictly the beneficiary – we're the outright reason he's betrayed them, the only reason. If Gio hadn't started to struggle as much as he did, and the results had been solid under him, there's no way Rangers would have fired him and Beale would still be QPR manager. He thought that too, it's why he committed to QPR in such emotional language.
But Bhatia 'liked' a tweet slaughtering Beale, a tweet which, in fairness to QPR fans, sums up how they feel about this act.
To them this is the same as Gerrard to us – that he said one thing and betrayed a week later – difference in Gerrard's case is we truly believed the only job he'd leave for was Liverpool. He violated that. Whereas QPR knew Beale would only leave them for the Rangers job, and that didn't look like being an issue only a month or so ago, despite questions over Gio.
So we don't have a gripe with them over their intense dislike of Beale, it is what it is and all is fair in love and football.
We've all benefited from treachery and suffered from it too.
We'll never forgive Steven Gerrard for how he left, nor will QPR over Beale.
All that Beale now needs is for this huge move to work for him, and we remain rooted behind him at Ibrox Noise in support that he can do it.
But we definitely understand and sympathise with Bhatia.