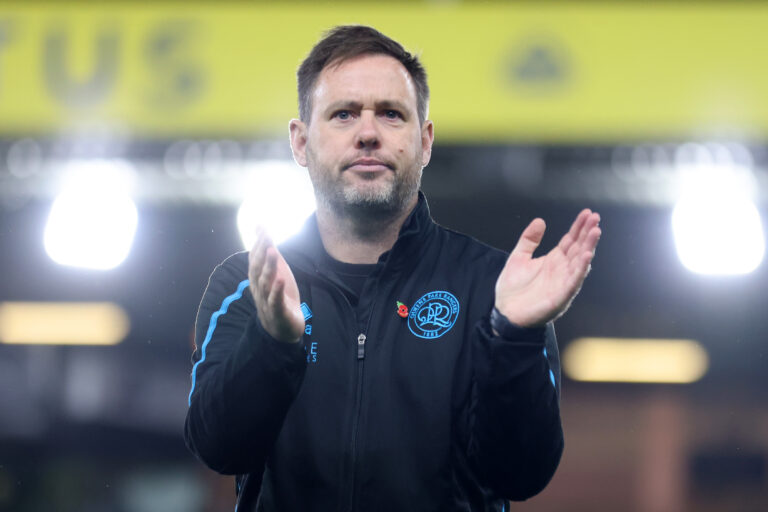 Another thing we'll look at is this QPR 'dud' record some Rangers 'fans' have begun to fabricate simply because they don't want Michael Beale to be manager.
Let's be clear, Michael Beale had Queens Park Rangers on top of the table and a strong bet not only for promotion but for winning the Championship title without even needing a play off.
Of the last 11 matches prior to Wolves' approach, Beale's QPR had only lost two with a single draw – 8 wins and top of the table.
The news then broke that Beale had rejected Wolves, and thereafter they've not won a match since. It tells the full story of what's really happened here.
Beale and QPR were outstanding, with Leon Balogun a huge part of that success – while it took Beale four matches to win 3 points, thereafter till Wolves' approach QPR won the next 8 of 11, and it's what saw his side soar to the summit of the Championship.
If we look at the form, if the league was measured over the last 5 matches, QPR are rock-bottom. Last 10 they're 15th, last 15 they're 10th, last 20 they're sixth. An ever-improving position the further you go back.
All because of the last 5 matches, ever since Wolves' approach, the team lost focus because they knew the manager wasn't settled any more, and he knew about Rangers' interest.
Let's be clear again – Rangers is where Beale's heart is, it's like Walter in 2007, and while we're not comparing Michael Beale to the Master Walter, the circumstances are similar – he's leaving a great job for the only one he'd have left for. He turned down the PL for goodness' sake. Walter wouldn't have quit Scotland for anyone other than Rangers.
The fact Beale rejected a Premier League team because he wants Rangers tells everything about where his heart is.
The problem for Beale is so many Rangers fans seem set against him from the off, throwing all kinds of accusations his way before he even gets started, such as 'yes' man or not good enough, or betrayed Rangers etc.
Only way he can win them over is with results. We leave that up to him.