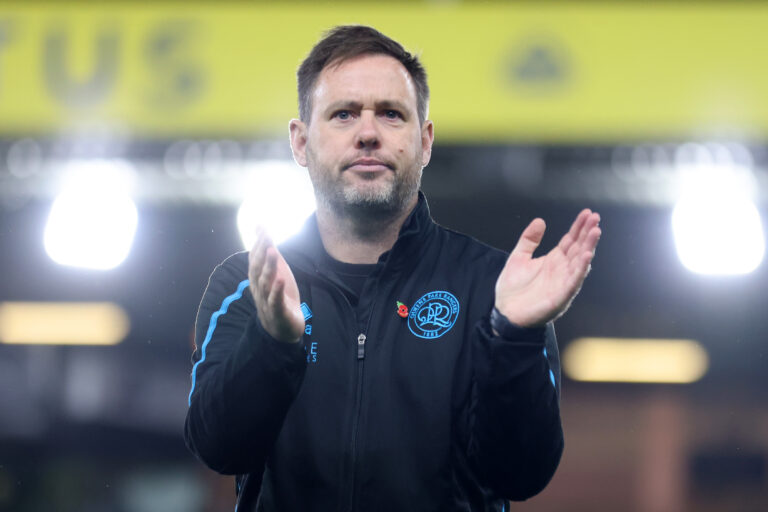 Michael Beale has definitively run back up to the top of the tree as the former Rangers assistant is restored completely as odds-on favourite, the current Queens Park Rangers manager sitting pretty at 1/2.
Distantly behind the popular ex-Liverpool youth coach is ex-Rangers player Kevin Muscat at a tempting 9/2 while Sean Dyche has now fallen a bit away in third at 10/1. Of course, we're well aware odds in themselves don't absolutely predict the future, but they DO give a generally honest appraisal of a situation at any given moment in time.
That situation may change, but in the here and now, there is information out there presently which pertains to Michael Beale having a strong enough possibility of replacing Giovanni van Bronckhorst as Rangers manager, and significant numbers of bets have been placed on that.
It matters more when there's money on it, and indeed to back up our case, bookies paid out in 2014 well before the result of indyref was official, because they knew the betting patterns proved 'no' had won – because it was the people voting who were betting.
This isn't quite the same, but when it comes to money, aside gambling addictions, it's generally based on chance, likelihood and information, and as a result of these, Michael Beale isn't just favourite, he's odds-on, which means a LOT of bets have been made on him as new Rangers manager.
Information we're learning is he is indeed in the frame, and this may have been a reason he turned Wolves down. Remember, Beale was very clear in the media he wasn't interested in Wolves, and rejected their overtures when they did make a formal offer; he outright walked away. But when asked about Rangers, he could only say 'you have to be careful about that' in a very cryptic tone.
Whether this is more than hearsay you'd have to ask the man himself, but he does appear heavily and most consistently ahead of everyone else in the list, and seems the strong favourite to become new Rangers manager.
Would he give up London and the bright lights of a crack at the PL for the Rangers job?
Michael Beale knows his chances of getting a club as big or bigger than Rangers is very, very low – there are only around 10 clubs in the PL who can match Rangers for size in terms of history, supporters and stadium, as well as what we can offer a manager (if our board supports him, that is) and while he is enjoying life at Loftus Road, he would find it very hard to turn this club down.
Time will tell.