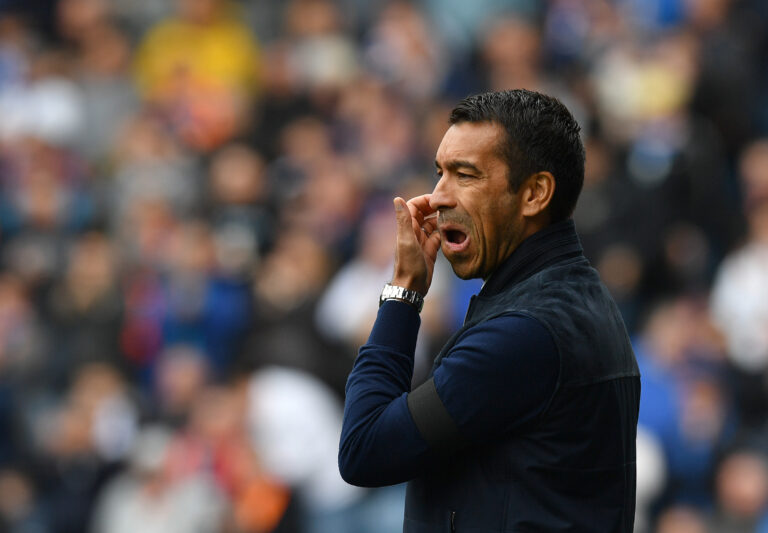 Giovanni van Bronckhorst has picked a very unwise target to attack after smearing Brian Laudrup as 'stupid' for the observation the Great Dane made that Gio looked like he had 'given up a bit'.
The enraged Dutch manager, whose press performances in the past week+ have completely derailed into the most inexplicable, emotional and rather 'direct' comments he's ever made as Rangers boss, took complete aim at the legend of Rangers, a man Rangers fans adore and would listen to every day of the week, in what we can only call a deeply misguided move.
He said:
He's within his rights to disagree civilly with Laudrup, but like Kris Boyd's extremely misguided attack on Ally McCoist calling him 'idiotic', one club great has taken a bad call in slaughtering a true club legend, and it's about the silliest move yet from Gio which will serve only to alienate the majority of fans against him.
Laudrup is a God to pretty much all Rangers supporters, a man deeply respected by our support and idolised by hundreds of thousands if not millions – all he was doing was suggesting Gio 'looked' like he had given up a bit, implying the body language was negative.
Which it was. But to then take the comments from Dane and smear him for them really wasn't the smartest move – the use of 'stupid' is extremely concerning, and Gio of last season would absolutely never have said anything like that.
But this was either a misguided attempt at defiance against a target who didn't deserve it, or a deliberate attempt to get himself fired.
We literally couldn't even guess at this point.