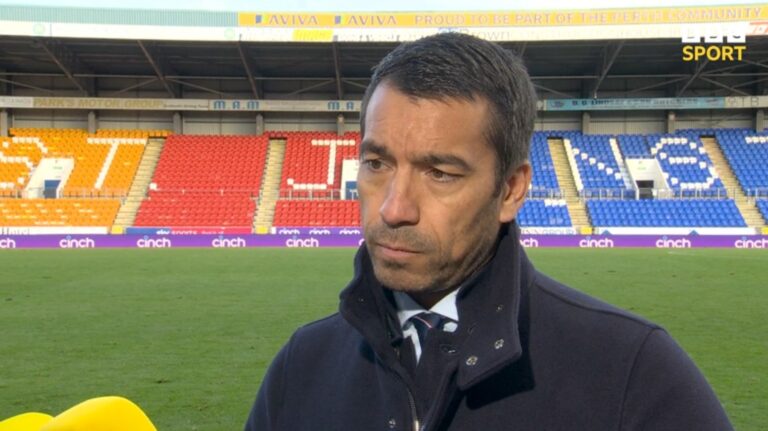 Giovanni van Bronckhorst's bewildering Rangers management today got even more surreal when he stated Alex Lowry hasn't been chosen because he's not good enough right now and doesn't deserve to be in the squad.
The playmaker was intriguingly missing from tomorrow's squad to face Hearts at Ibrox, but the manager was cryptic about this until asked, and his answer was pretty flabbergasting:
So Gio believes the rabble of players that are absolutely not delivering a thing for the club at present are more deserving of a place in the squad than one bright spark who can make things happen? There are rumours that Lowry has been a bit too 'party animal' for Gio's liking, and his attitude and drink are a bit immature, but we have seen no evidence of this whatsoever.
Furthermore, Gio has a bad habit of dumping good players for bad reasons, Niko Katic being one, Balogun another – and it seems like Lowry may be on the receiving end of this bizarre tactic.
That Fashion Sakala is now out injured potentially till next year STILL isn't merit for Lowry to be included could strongly hint at one of two things:
Gio is quite literally working his ticket out, and trying to annoy enough people on the board into forcing them to fire him, or that he really does believe Lowry isn't good enough and genuinely doesn't deserve to be included, even despite the fact we are down to all of four attackers/playmakers.
Neither of them is good, neither of them are in the best interests of the club, and we wonder what next perplexing outrage is going to surface from Ibrox to frustrate fans and leave them foaming at the mouth.
McGregor up front anyone?