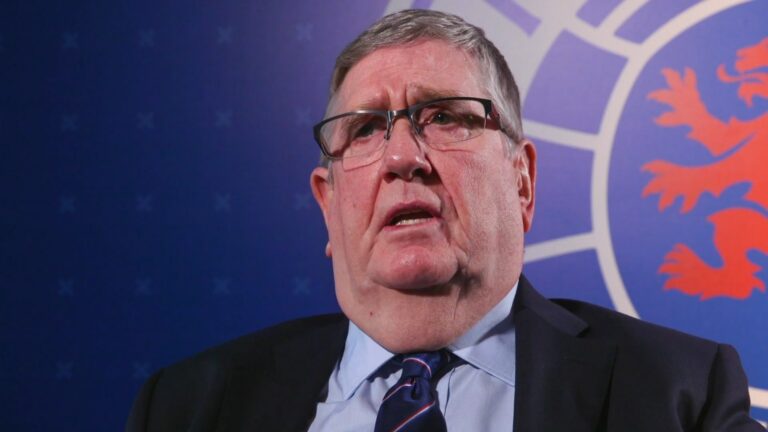 Today's story badmouthing Douglas Park for refusing an invitation from Club1872 for dialogue is pretty pointless, and made for clicks.
The Rangers chairman has made it abundantly clear since permanently taking the boardroom helm that he is not and never will be interested in engaging with fans, having never spoken to a single group in his time as chairman and never even having given an interview bar a brief and possibly mildly drunken babble alongside John Bennett when we secured 55.
Beyond that, the chairman does not, has not, and will not ever engage with press or fans on any level, and the ignominy between himself, his family and Club1872 means their invitation to him was never going to be accepted.
Rumours abound that his son Graeme is the main source of the problems, with some quarters claiming he was single-handedly responsible for the appointment of Pedro Caixinha, and has been the toxicity with fans causing a tonne of issues. We cannot confirm or deny these rumours.
But we do know Park senior has never shown an iota of interest in talking to supporters beyond those tiny RTV nuggets, and a single one minute video address for the AGM in 2020. So that's not going to change, and even those who do his bidding for him, Robertson, Bisgrove and Bennett have not exactly done a lot either aside that brief charm offensive a couple of months ago.
So his ignoring an invitation isn't exactly a 'hold the press' moment.
He will never speak to supporters, isn't interested in them, and may even be downright shy – who knows what it is that has kept him completely out of the limelight from the start.
His predecessor opened his mouth far too much, Park opens it too little.
But end of the day, unless an EGM is forced and new viable individuals show the funds and the wherewithal to take this board and this chairman's place, nothing is going to happen to change it.
It is what it is, and this year's AGM is going to be absolutely fascinating indeed. Wonder if Park will actually say anything.