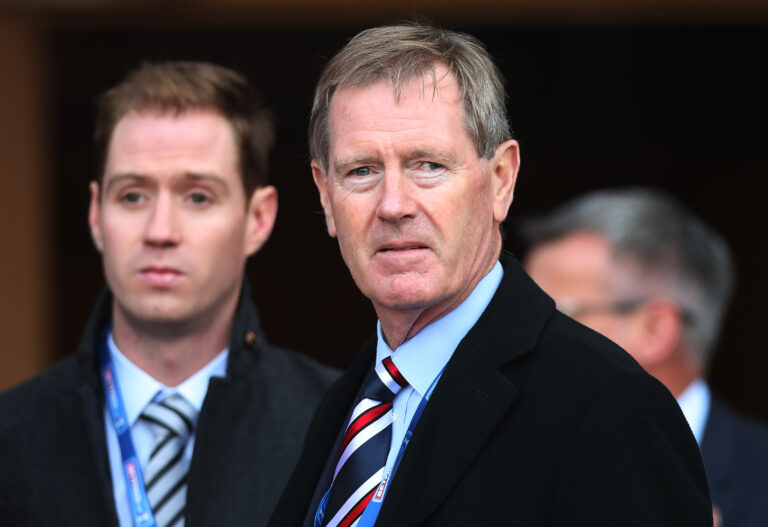 Former Rangers chairman Dave King has confirmed he will not be voting for current incumbent Douglas Park's reappointment at next month's AGM.
In a piece of news that will surprise no one, the vocal former leader of the club, who remains extremely popular to this day, King will not endorse Park's re-election onto the board, and in truth, he probably won't be the only one.
Ibrox Noise will also not be voting for Park either, or indeed pretty much any of the directors currently up for re-election but while fan and fan group votes matter, the greatest number are from major shareholders including King and Park themselves and it could be a pretty close thing to see who actually has most influence.
Now, let's not forget King is owed big money by the club, and Club1872 (also a shareholder) have become his biggest supporters, so King's primary incentive is to get what he's owed back – he is not seeking election onto Rangers' board, and has no interest in running the club again, while Club1872 took his side entirely and will support everything he does.
So taking his views seriously should be cautiously approached because his main motivation is money.
And from what we understand from our own sources, including a former board member, King didn't actually lose £20M from his original pre-2012 tenure as director – he did invest/lend £20M, but he got £18M of it back from our information, so the idea he lost £20M is likely a myth.
But he is definitely owed cash this time, with that being his driving factor. Is he wrong to want his money back? No, that's fair – but it must accounted for when we listen to what he says – he's really not speaking in the true interests of the club, but his wallet.
Cash that is his, but without bigging ourselves up, Ibrox Noise has also invested cash into the club too and we have no interest in seeking a return on it, we just want what's best for the football club. And true fans would be less worried about their money if investing into a shoogly thing like a football club, and more interested in the best for the organisation and its future.
King wants his money back, and once he has it, he'll probably never be heard from again.
As for this vote, we definitely need change, but given half of the shareholders are themselves the directors, we doubt there will be any of that this year.