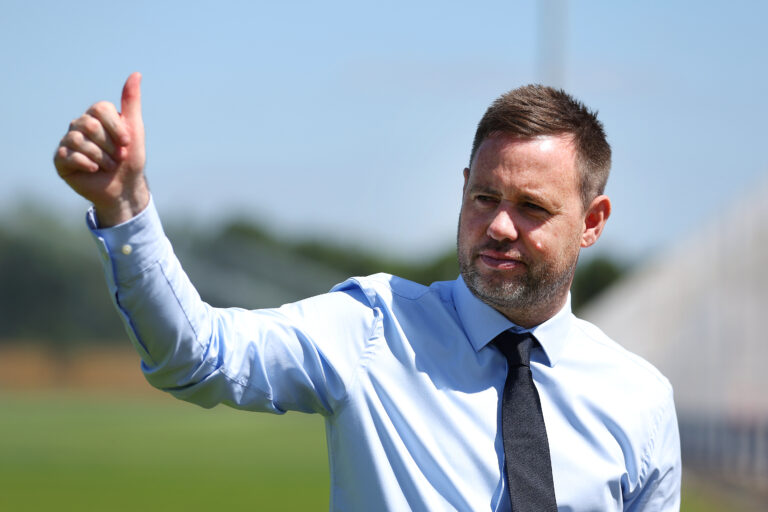 It turns out Jim White was given duff info last night, and QPR and Rangers ARE in discussions to have Michael Beale join the club as our 18th manager.
Earlier on Ibrox Noise revealed two opposite stories, one from Sky Sports News informing the world that QPR had given permission to Rangers for discussions with Beale, while White was countering it two hours later saying no such permission had been granted.
Earlier today the former SSN presenter now Talksport host confirmed that Rangers and QPR are officially in discussions to have the Loftus Road boss return to Ibrox as manager, vindicating Sky Sports' version of events.
As we explained earlier, who do you trust more – White, or Sky Sports News – and it turns out White was wrong, and SSN were indeed on the money with their info as generally in fairness they are on Rangers matters.
The situation definitely muddied a bit earlier when White claimed his information was that no contact had been made, but the radio host revealed today that, without saying he was wrong, that Queens Park Rangers and Rangers FC have indeed opened dialogue about bringing Michael Beale back to Ibrox.
Does this mean White doesn't have a clue? Absolutely not – we all get them wrong now and then in this line of pursuit, it's part of the risk, and Ibrox Noise has certainly had a few zingers our way to know that we'd never give flack to an honest pro who makes an error.
Not quite the same as Ibrox News and the Daily Telegraph sticking with the Tom Lawrence injury setback story for clicks despite the club confirming the report to be false.
No, it's official now from all parties – Rangers and QPR are negotiating Beale's release from Loftus Road and it's only a matter of time before Michael Beale becomes the 18th manager of Rangers, despite some clickbait stuff about Sean Dyche and a host of foreign managers who have been mentioned recently as well.
Beale could be complete by the end of play on Monday and the announcement impending. We will just have to wait and see.