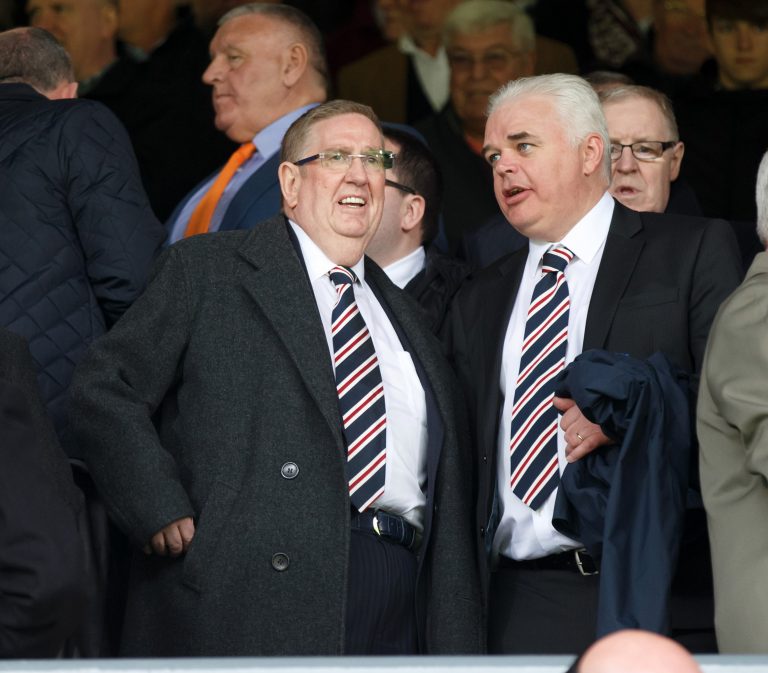 So we've got to investigate this – Giovanni van Bronckhorst's recent announcement that not even a Bosman was arriving at Rangers to cover for the defensive shortfall suggests there's not a bean to spend, but we know that's not true.
Let's look at the numbers:
As we've explained on Ibrox Noise before, the general club income, give or take, in a year, is around £80M for standard operating income. Season tickets, shirts, merch, sponsorship etc.
Generally, the outgoing is normally the same, at around £80M (wages (those are huge), running costs, expenditure), meaning the club, under conventional circumstances breaks even.
In recent years, particularly Covid, the income was hurt a bit, and there was a major loss – the income was down to about £50M, a loss of circa £25M.
That was seen in the accounts with the deficit of around that number.
However, the past one year, since November, has seen a massive, MASSIVE injection of cash into the club, the like of which we've never witnessed before:
£4.5M for Gerrard, £16M for Patterson, £30M for the UEL run, £10M for Aribo, £23M for Bassey, and £40M (whoever you believe) for the UCL group phase.
This is around £130M ON TOP of that typical £80M, restored to normal the past year post-Covid – no £30 loss to deal with and income standardised again.
So, that's around £210M total income.
We know there's a settlement with Sports Direct (at a rumoured £8M), there was £15M spent in the summer and Edmiston House wasn't free, costing about £10M. But that still leaves a tonne of cash.
So, we have to ask, where on earth is it?
Where is that missing £90M of the extra income? What has been done with it?
Why can we not even sign a Bosman to cover for injuries?
We don't have answers because we're the ones asking where that cash is.
We're sure there's a reason… right?