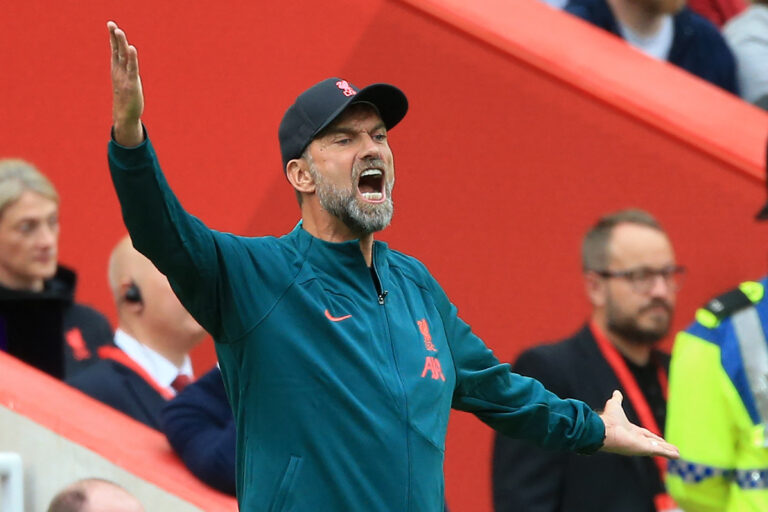 If one thing is clear, it's that Napoli and Ajax are, by a distance these days, the best teams in Italy and Holland respectively, two of Europe's strongest domestic leagues.
That superiority was seen as Napoli crushed Liverpool while Ajax demolished Rangers, only for Liverpool to scrape a lucky win against the Dutch while the Italians were then hammering Rangers at Ibrox.
But Liverpool are a distance off being the best side in England, they're not even close.
Too many fans are paying attention to their CV, and not their current campaign.
Yes, they were Champions League finalists (ripped apart by Real as it happened in Paris) and yes they've won the league a few times recently, but CV counts for nothing in the here and now.
In the here and now, Liverpool are just an average PL team, midtable, and they've lost one of their most influential players in Sadio Mane not to mention the mighty Ben Davies…
Being serious, their season isn't good, it's average, and while they're still stocked with world class players, that doesn't matter a jot if they're not performing.
This isn't Ajax or Napoli, this isn't a side bang in form and the worst time to face them, this is a side there for the taking no matter what names are on that team sheet.
This team, hand on heart, isn't as good as the Dortmund or Leipzig sides we beat last season – they were both top four in Germany, but Liverpool can't even beat Brighton.
Their reputation is going before them, and Rangers, if our European side from even the PSV second leg shows up, are capable of winning this one.
Don't overestimate Liverpool and don't underestimate us.