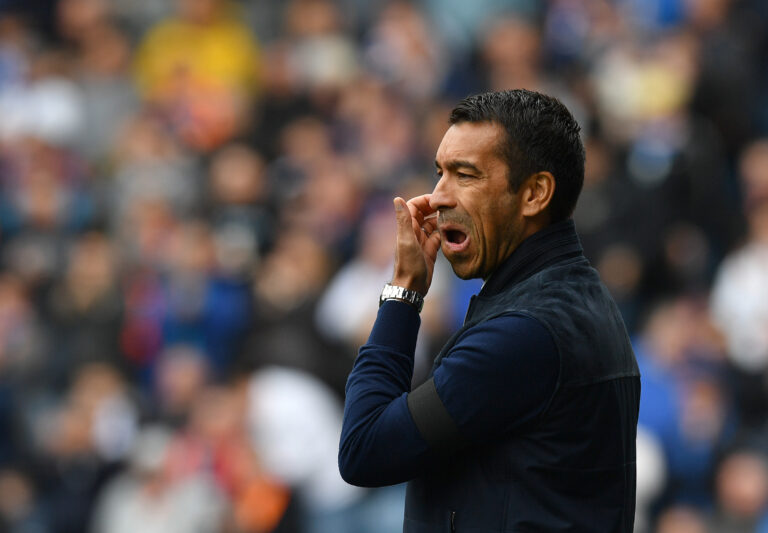 OK let's be clear, losing against Liverpool is not embarrassing
But what is embarrassing, no what is entirely wrong is when everyone can see what is wrong, when the manager cannot.
Not only did we say before the game that Brighton and Napoli both caused Liverpool serious problems by putting two strikers up front, to help pin back Liverpool; but the commentators were offering us the exact same advice.
They were commenting upon the lack of fight, and they were lamenting about the lack of support for Morelos and rather pathetically they were offering their advice on how to improve our team, just hoping Rangers could somehow get better.
In a nutshell we were just pathetic.
I argued that for a 5-4-1 to work we would need Colak up front, because Morelos could not hold the ball and his distribution was not world class. In the 71st minute the commentators said the exact same thing.
And we said our midfield would not work, especially if we put the aging, slow Davis alongside Lundstram. It is clear for anyone with half a football brain they get in each other's way, with neither knowing how to cover the others moves. In the 60th minute they were saying we needed another midfielder to grab more control of the centre.
But what is worse is the commentators could see all these problems in just a few minutes of watching this Rangers team, So, can we honestly now ask why can't Gio see it?
Has our management team fallen asleep?
One major problem is there was zero off the ball movement.
Just watch the game…sorry, don't watch the game, it will ruin your brain, but when Liverpool got the ball, one of the team was always there, ready to get a simple return pass. That is something I have been asking Rangers to practice every single match for years.
Yep we are not professionals, but I seem to remember that this is one of the most basic rules of football. A rule that every single professional should know it, but somehow Gio has forgotten to enforce this simple golden rule.
In the case of Rangers, when we got the ball, the rest of the team were just walking around as if it was a Saturday knock-about, and all we could do was punt it up the field.
I could go through hundreds of examples, but one case involved Davis in the middle of the field, who rather than working his socks just pointed his finger (sort of Kamara-style) and forced the defenders to just pass the ball between themselves.
Can we now say, if Gio cannot get his team to even play the ball out from the back, then Gio is no longer the best manager for Rangers.
Not to mention his refusal to play two up front, even when it was required to win a must win match.
Last year, what made Rangers feared in Europe, even if the results didn't always go our way was our work ethic, and our ability to get the ball out from the back quickly.
That is now missing.
Today there was no reason to play for a draw. We were already on the cliff's edge.
Yet Gio seems to have set up our team to lose.
The sad fact is, in the first half, Liverpool were able to get the ball into our box every two minutes. Liverpool didn't even need to sweat to swat us easily aside.
Sadly, the only good to come out of today is we are now certain to finish fourth in our group, and we don't have to embarrass ourselves in the Europa League.
For some context Brugge is doing very well thank you, and could easily be in the knockout stages next year.
Don't talk to me about money. This was all about tactics, and a manager who is now clearly out of his depth.