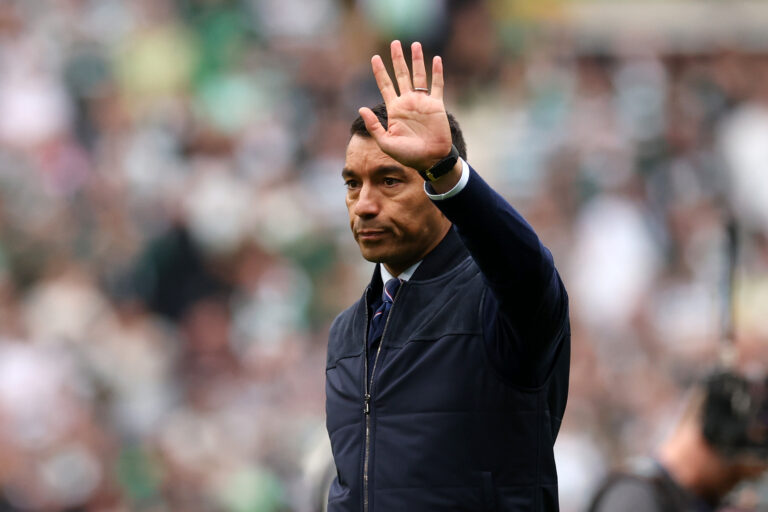 Is Giovanni van Bronckhorst's time at Ibrox coming to an end prematurely?
There is absolutely no question his statement last night was a huge middle finger up to the board, themselves no strangers to being incompetent, and there's a feeling the Dutchman is now a dead man walking.
Gio literally attacked the board for a lack of backing, in his usual cryptic way, then attacked his squad for not being good enough.
It was exactly the same as what led to the end of Gerrard, Parker and Tuchel.
How would we feel if Gio's tenure at Ibrox came to an abrupt end?
We really, really like the man, but cannot help feeling he's up against a board with too much self-interest.
That he got £15M to spend this summer isn't bad, and indeed was the most since Walter's days in one summer, but there's a massive feeling that the additions have been a complete waste of money aside Colak. Lawrence was a free, and Tillman a loan.
We have trusted Gio a tonne, but our concerns emerged when he inexplicably chose Jon McLaughlin to be our new number one. It made completely no sense whatsoever (except to most of the fans, funnily enough), that a reasonable deputy goalie would now be good enough long term for Rangers in the Champions League.
The Connor Goldson shambles too has been a major cloud over this club – his refusal to sign a new deal for the best part of two years until the last second when he realised no one of any value was coming in for him. He remains untouchable and his performances ghastly.
But Gio?
We feel like he has less control over things than he wants, and some of the board's conduct (the cinch embarrassment remains absolutely ridiculous) hasn't exactly courted his favour.
The guy got us to the UEL final – one of the biggest achievements in the club's history, but we tripped up when it truly, truly mattered.
The guy then got us into the UCL in another massive achievement but to wave the white flag after the first match is genuinely eye opening.
And those two humiliations at Parkhead and now the one in Holland are massive blots on his Rangers and managerial copybook.
GVB remains a manager who is learning how to be one – he is, after all, still only young.
He's talented.
But his time at Rangers is threatening to sour shockingly quickly if it hasn't already, and we honestly can't quite see how he remains manager now.