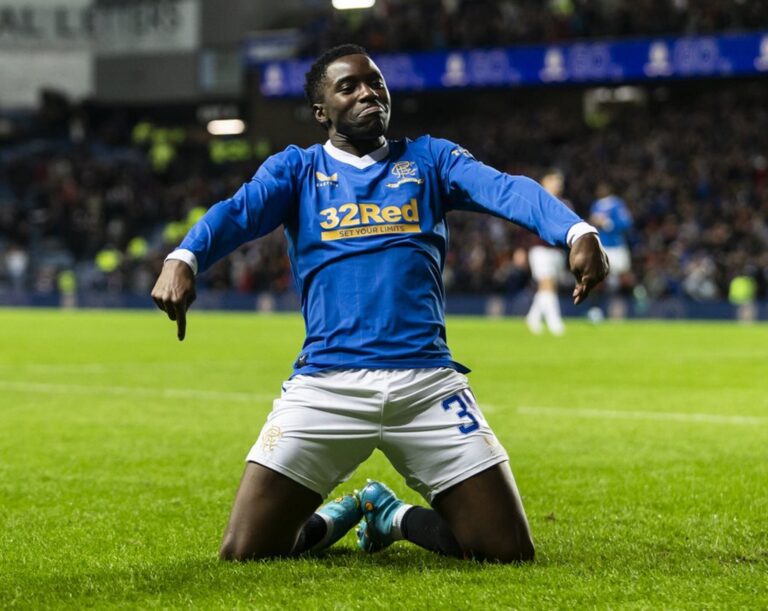 Rangers have a host of players away on international duty, and despite Matondo and Tillman's call ups going down like a lead balloon with most supporters, we're delighted for (almost) all of them.
Ibrox Noise takes you through where they all are for this Nation's League break:
Robby McCrorie deserves his shot at Rangers' goal – Allan McGregor is back in for now, but McCrorie got his big international call up for the NT and while unlikely to play, he's in the squad now. He's surely ready now for his moment? Ryan Jack was also called up, despite his slightly indifferent domestic form. He never lets anyone down and always works hard, and still remains one of the best options for Scotland in that position.
Then there's Ridvan. He got yet another call up for Turkey, despite limited playing time at Ibrox. This is a kid who's waiting for his moment to shine, and while Gio is preferring Borna, surely the Turkey star's time is just round the corner?
And that leads us onto Borna. Barisic has had a good season by the low standards of the team this campaign, and he's earned another slot in the Croatia squad. He does have an absolute glut of competition though, his side of defence teeming with world class players, particularly Gvardiol. We'll see if Borna gets to play.
Then there's Kamara. This is one we're slightly less enthusiastic about. We know what we said about Matondo and Tillman fan reactions but those two are at least trying for our club and their careers are only young, and we will never criticise triers with their futures ahead of them. But Kamara? He downed tools forever ago and has shown zero sign of effort or heart this season. It'll be worse when he shines for his country having given so little to his club this year.
Steven Davis will always be called up – he's at the twilight of his career and we wish him well but there's little to say about his latest trip.
Fashion Sakala, despite his woeful club form, is called up again for Zambia for some friendlies – Rangers fans might not rate the forward, including ourselves, in truth, but he is absolutely loved by his country and he will shine. He never stops working for us. We wish him well but he's already admitted he's never going to get played as striker by this Rangers manager.
And those are the main ones for sure.
Rangers' season hasn't sparkled but the talent is in the squad, and there's a tonne who didn't get the call through injury: Helander, Hagi, Roofe, Lawrence and Souttar to name only five.
It's not all bad.